China
---
Country Background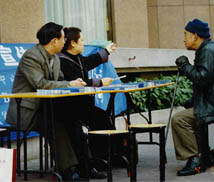 China's justice system was completely eradicated during the Cultural Revolution. Despite progress made since 1977, China still only has a total of 200,000 lawyers for a population of more than 1.3 billion. Furthermore, the practice of criminal defense law is often regarded as a high-risk profession. As a result, an incredibly large number of criminal defendants remain unrepresented at trial.
There are, however, significant changes being made in the Chinese criminal justice system. China has amended its Constitution and recently amended its Criminal Law for the eighth time since the late 1990s. The country is also in the process of amending its Criminal Procedural Law to bring it closer to internationally accepted standards. Seizing the opportunity offered by these recent changes, IBJ has been working alongside government institutions and members of the criminal justice community to generate sustainable reforms. IBJ supports an emerging class of legal aid attorneys and is contributing towards the development of a rights-based approach in China's criminal justice system.
---
What we do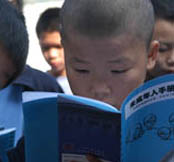 IBJ holds trainings for legal professionals and police, covering a wide range of criminal defense skills and modern scientific investigative techniques.
IBJ hosts roundtables and workshops bringing together different legal professionals and government officials to discuss ongoing challenges within the criminal justice system.
IBJ organizes widespread rights awareness campaigns covering all 32 provincial regions.
IBJ runs a Duty Lawyer Program in Shaanxi Province providing early access to competent legal counsel.
IBJ conducts social investigation background reports for juvenile defendants to encourage alternatives to incarceration.
---
IBJ Country Facts
Program established in 2001.
3 Defender Resource Centers operating.
452 cases handled.
16,906 legal professionals trained.
Over 2,250 justice sector participants in roundtable discussions.
---
Future challenges
IBJ is continuing to work in three directions to create a functioning legal aid system:
IBJ is launching the Defender Empowerment Series to produce a sustainable, self-generating network of skilled lawyers and legal skills trainers, using the train-the-trainer approach.
IBJ will expand its efforts to promote a pro bono legal culture in Chinese law firms.
IBJ will roll out three additional pilot juvenile justice projects to emphasize early access to counsel in juvenile cases.
---
Read China country case stories
Become an IBJ supporter with a donation of any size online
IBJ in China 2009| IBJ in China 2010 | IBJ in China 2011-2012 | IBJ in China 2013-2014