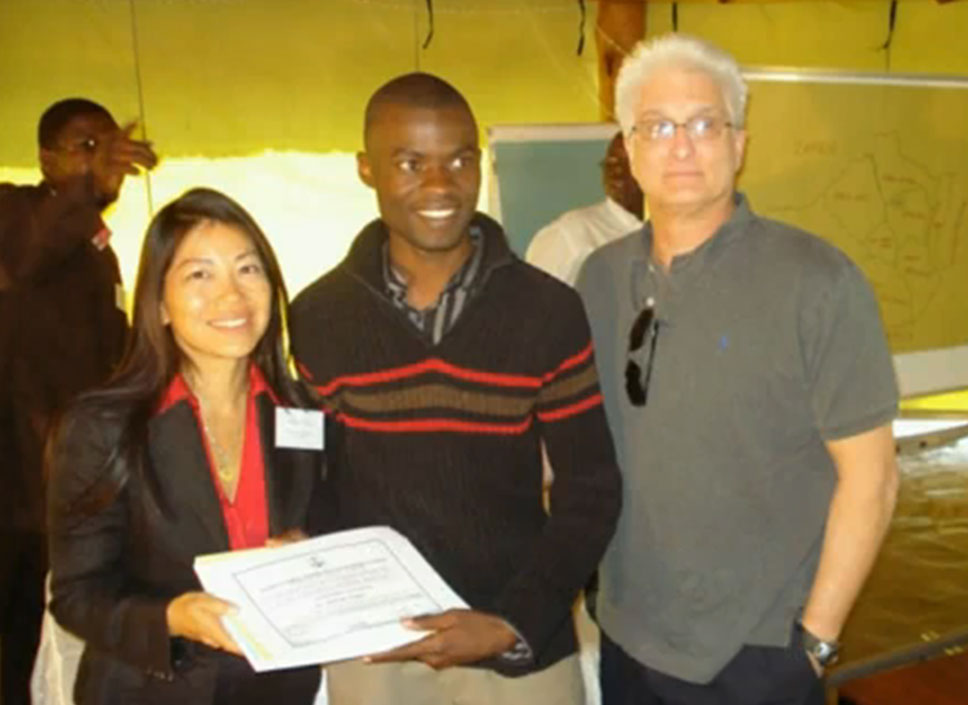 Over 60 lawyers from in and around Harare recently attended a three-day criminal defence skills training seminar from August 28 – 30, organised by International Bridges to Justice at the Wild Geese Lodge in Harare, Zimbabwe.
The seminar was the first of its kind in Zimbabwe. The major objectives of the seminar were to strengthen the practical skills of criminal defence lawyers and to assist them in becoming better versed in Zimbabwe's criminal procedures to provide competent defences to accused persons. Participants were drawn from various private law firms, the Legal Aid Directorate – a governmental entity entrusted to provide counsel and representation to indigents – and other civic organisations. The lead trainer was Anthony Natale, a practicing trial lawyer for the past 30 years from the Miami Federal Office, in the United States of America. Anthony trained in tandem with Karen Tse (IBJ Founder and CEO), Innocent Maja (IBJ Zimbabwe Senior Fellow and Country Manager), Professor Geoff Feltoe (University of Zimbabwe Law Professor) and Alec Muchadehama (a leading human rights lawyer in Zimbabwe).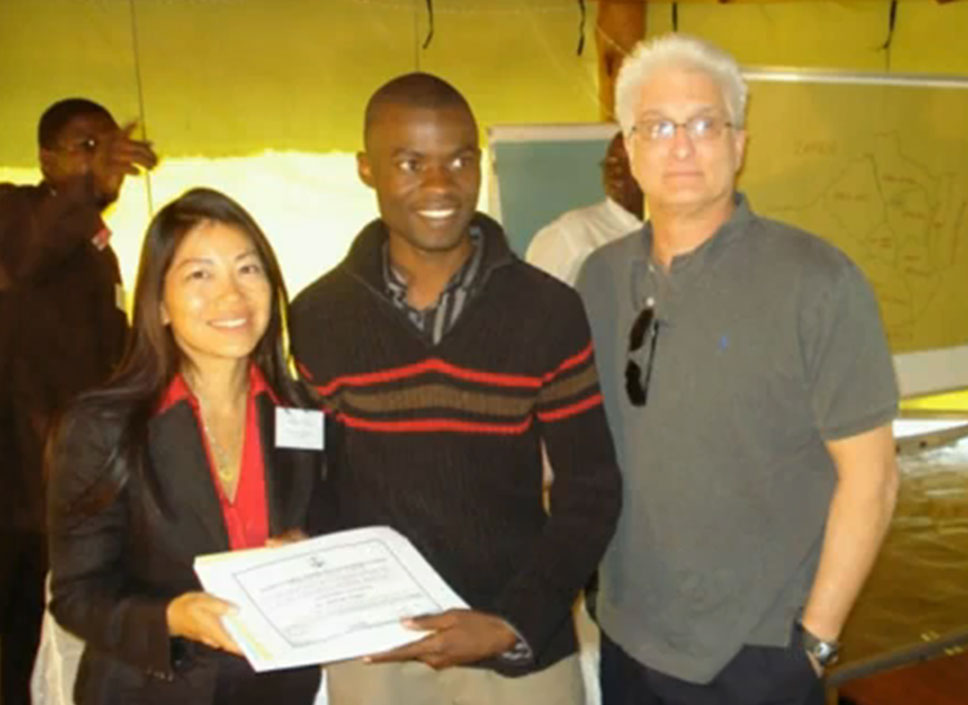 Above: From left to right: IBJ Founder Karen Tse congratulates a trainee with Tony Natale, Miami Public Defender and Trainer (Photo by Florence Chatira).
The training was based on practical methodologies. The trainers and participants used modern, innovative, dynamic and participatory training tools and exchanged ideas and experiences. At the end of the seminar, participants were given complimentary copies of the current Criminal Defender Handbook and the Community Service Guidelines, both written by Professor Feltoe and commissioned by IBJ in conjunction with Legal Resources Foundation (LRF) and International Bar Association (IBA).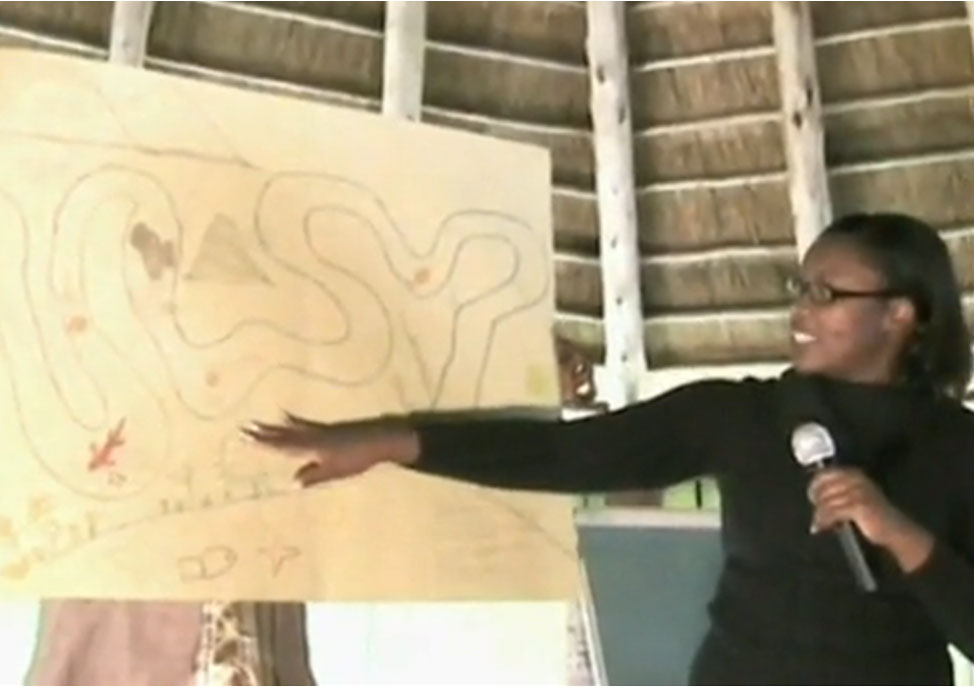 Above: A Zimbabwean lawyer exposing the vision she has for her country's criminal justice system. (Photo by Florence Chatira).
The training was a resounding success with participants showing great enthusiasm and eagerness to learn and implement the skills imparted to them. At the end of the training, participants acknowledged that they had learnt a lot and acquired relevant practical skills related to their work. Many lawyers found the training informative, interesting and inspiring and encouraged International Bridges to Justice to host additional such training events in the future. The seminar undoubtedly sparked momentum among lawyers and inspired them to dedicate more resources, time and energy towards criminal legal aid. A core group of dedicated advocates committed themselves to contribute to the transformation of Zimbabwe's criminal justice system and to provide free legal assistance to indigent citizens accused of a crime with the support of IBJ.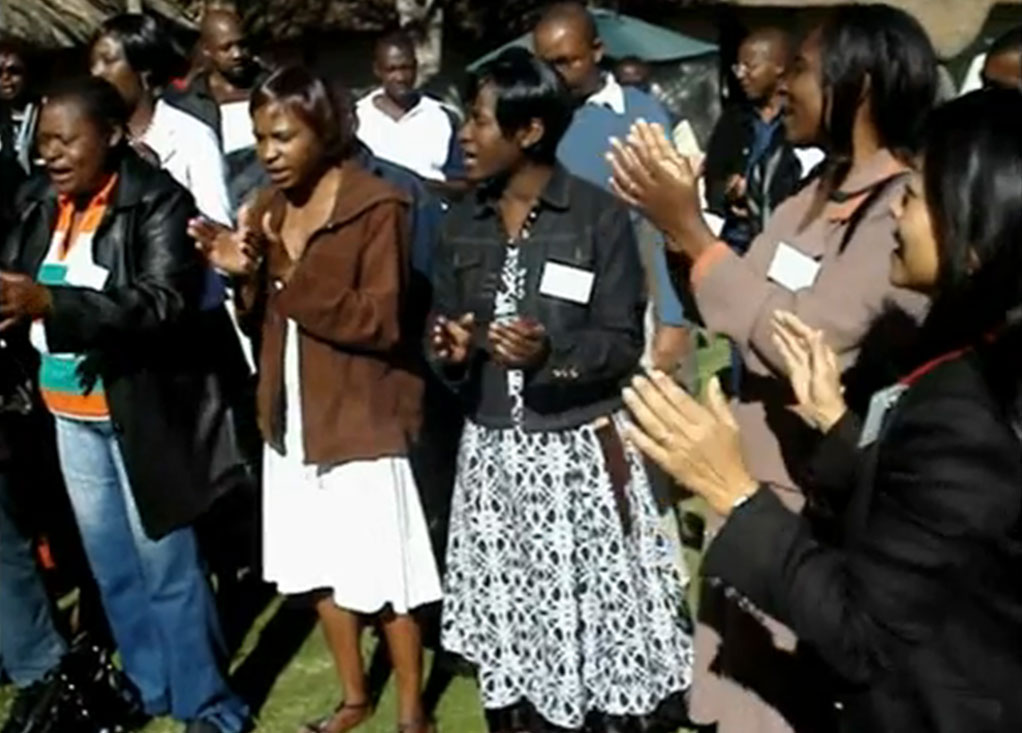 Above: Zimbabwe lawyers signing hope for the furture of their country's justice system, with IBJ Founder Karen Tse (far right). (Photo by Florence Chatira)
To view a video summary of the training, please click here.