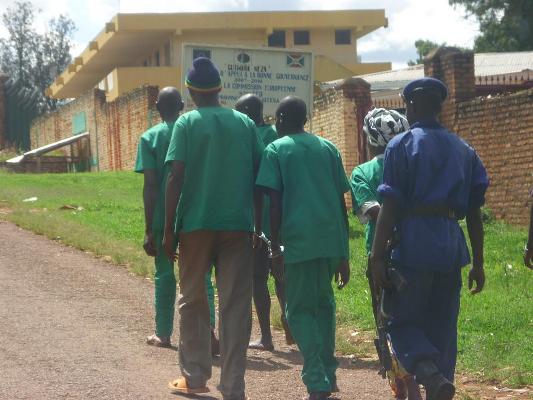 The roundtable discussion held in Gitega on October 15th on the issue of pre-trial detention concluded with great promises. The hope was to achieve a similar result as the one obtained following the roundtable discussion in Bubanza, which ultimately led to the release of 45 prisoners, among which 15 juveniles.
The promises have been kept. A month after the commitments taken during the roundtable discussion, 3 lawyers left Burundi's capital city, led by IBJ Legal Fellow – Herman Ndayishimiye-, on November 24th to head to Gitega's prison where André Mbayabya, the Prison Director, was waiting for them. Together, they scoured prison records and identified 182 cases of irregular pre-trial detentions. Among this overwhelming figure, 28 cases were identified as requiring immediate atention. The 4 lawyers therefore met with their clients, got familiar with each of their stories and prepared their defense strategy. As agreed with Gitega's prosecutor and the magistrates who had attended the roundtable discussion, a special court session was conducted the day after to expedite these 28 cases. The result was a resounding success: all 28 detainees were immediately released.
This is a particularly significant result in today's Burundi: recent prison riots – first in Gitega and then in Mpimba, Bujumbura's central prison – have thrown the light on the detrimental prison living conditions, which have gotten worse since the peak of 11,000 prisoners nationwide has been reached two months ago. Irregular pre-trial detentions overburden a prison system which is already in shambles. Prisoners are not the only one protesting against the situation: Mpimba's prison officials have declared that they would not accept any new prisoner in the prison as long as the trial of the many pre-trial detainees is not expedited. The ball is in the court system's court.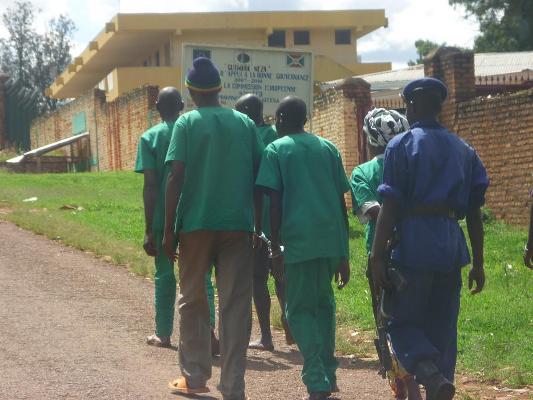 Above: The detainees being escorted by a policeman to the Gitega Tribunal de Grande Instance (Photo by Dieudonné Ndayishimiye)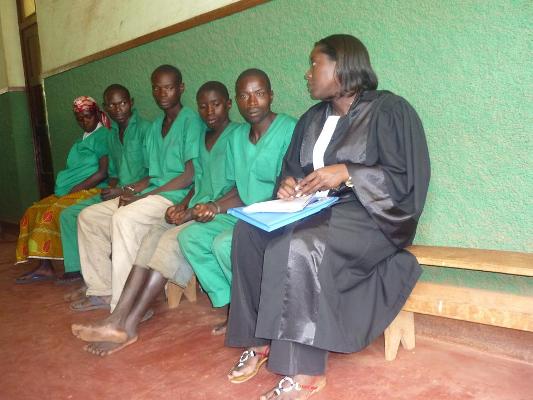 Above: Volunteer lawyer Diane preparing the defense of a client (Photo by Dieudonné Ndayishimiye)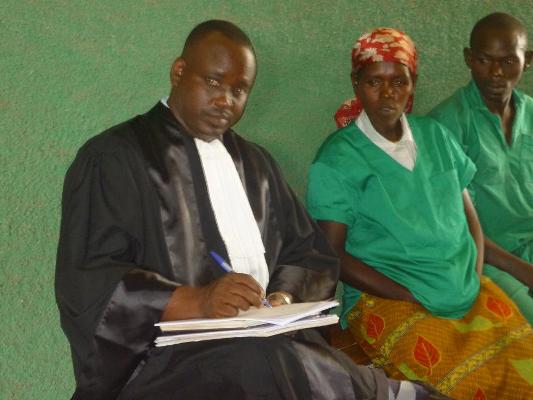 Above: Volunteer lawyer Zénon preparing the defense of a woman (Photo by Dieudonné Ndayishimiye)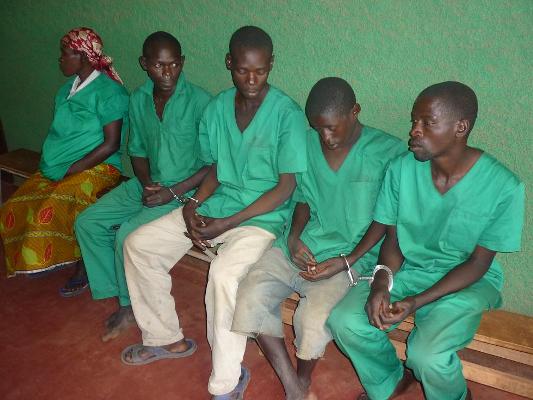 Above: There aren't sufficient handcuffs within Burundi's justice system. Detainees are usually handcuffed by pairs. (Photo by Dieudonné Ndayishimiye)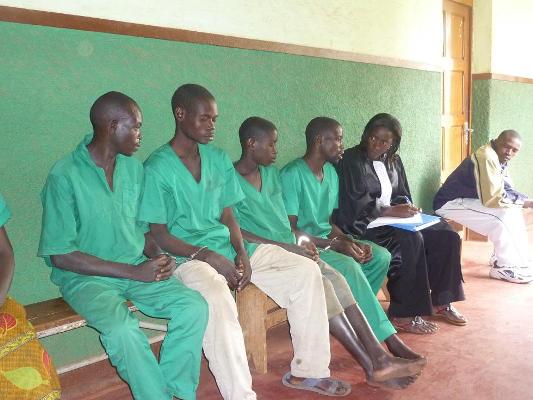 Above: Volunteer lawyer Diane interviewing a client before his court hearing (Photo by Dieudonné Ndayishimiye)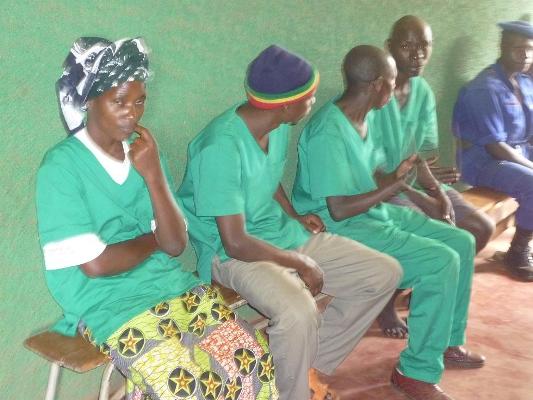 Above: Burundian detainees queuing for justice (Photo by Dieudonné Ndayishimiye)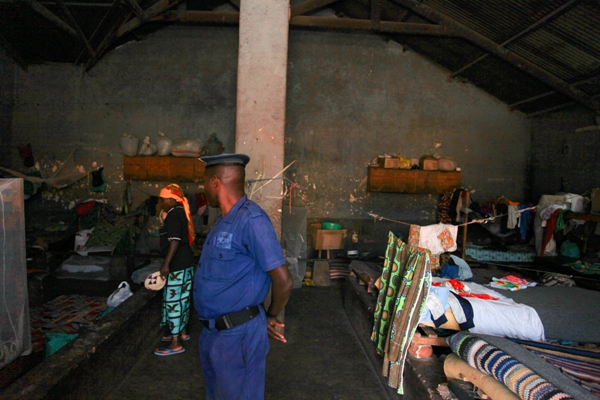 Above: Inside a women's cell in Gitega prison (Photo by Nathalie Mohadjer)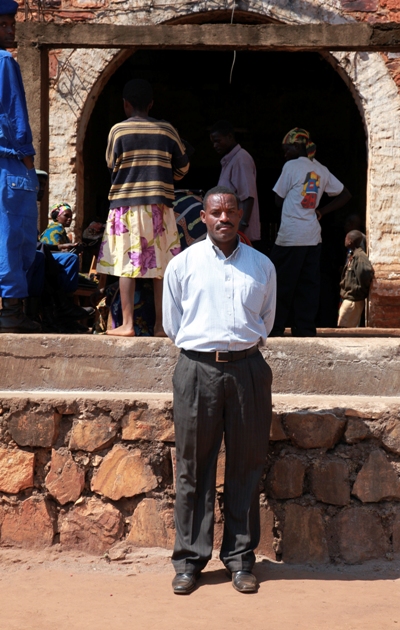 Above: Portrait of Gitega Prison Director, André Mbayabaya (Photo by Nathalie Mohadjer)