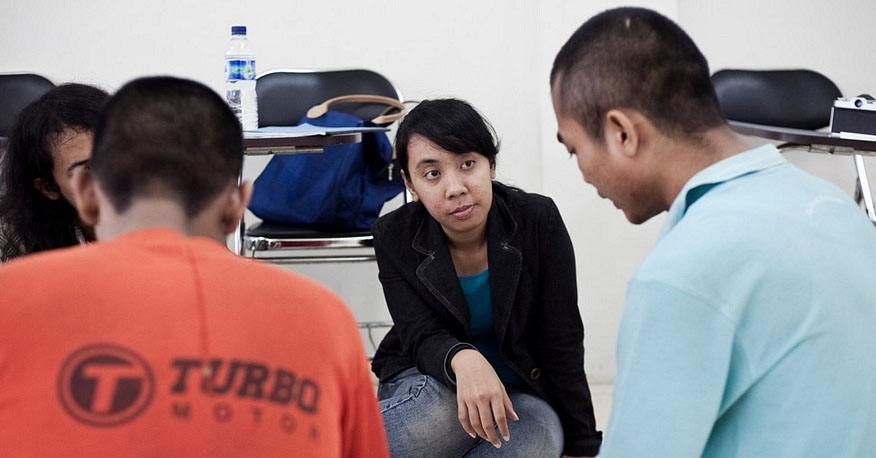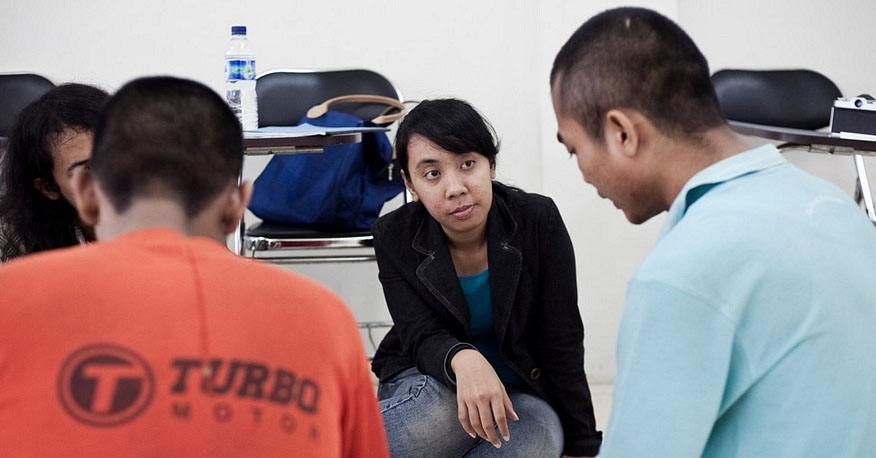 Supriyatno, known as 'Yatno' to his friends, listens carefully as Indonesian JusticeMaker Ajeng Larasati speaks about her country's Criminal Procedure Code. Occasionally, he raises his hand and asks a question on behalf of a fellow detainee in Jakarta's Cipinang Detention Center; he painstakingly notes down the answer, presumably in order to communicate it to his friend later.
Yatno is one of five tamping—convicted inmates who hold clerical positions in the Detention Center—whom Ajeng is teaching about the legal rights that are codified by Indonesia's Criminal Procedure Code. Once the week-long training is done, Yatno and his colleagues will be able to instruct pre-trial detainees about their rights.
Yatno's story is typical of many of Cipinang Detention Center's residents. A labourer in North Jakarta's Tanjung Priok Harbour, his job in 2010 had involved carrying goods back and forth between incoming ships and the warehouse. The life was not easy, but at least he was free—until, one afternoon, he received a letter from the nearest police station. He was instructed to report at the station on a specific day. However, when he arrived, he was charged with embezzlement and arrested, on the grounds that he—and many of his friends—had moved stolen goods between the harbour's warehouses and the ships that docked there.
Yatno and his colleagues protested their innocence, claiming that none of them were aware of the contraband nature of these goods, and that they were merely following their supervisor's instruction. Pooling their meager financial resources, the group contrived to hire lawyers to help them present their case; for a short time, all seemed to be going well. However, when he was unable to find additional money for lawyers' fees, Yatno was abandoned by his defense attorney midway through the trial. Without appropriate legal assistance, Yatno was convicted of the charges in November 2010 and given an 18-month sentence.
The ultimate goal of Ajeng's sessions is to put the tamping in a position where they will be able to provide pre-trial detainees with legal assistance without her supervision. To this end, Yatno arrived to the training sessions armed with specific questions that he could not answer from his own experience. His position as a tamping, as well as Ajeng's dedication to legal rights education, will assist Yatno in ensuring that other detainees do not have to end up in his position due to a lack of sound legal advice.