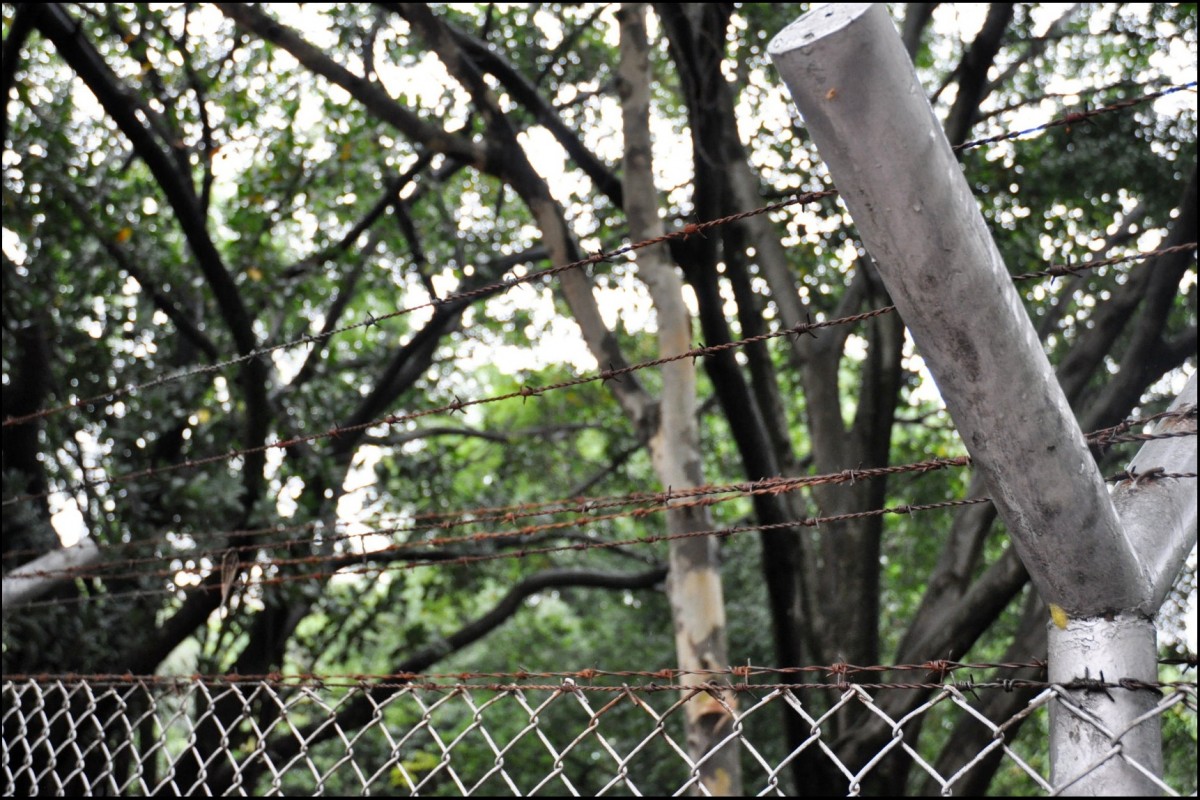 Medellín, Colombia – A bill was approved last week on May 30, 2011 by the house of representatives that would criminalize "unlawful" social protest in Colombia.  Under the new law, to protest in a public space without having been granted permission by government administration could result in substantial fines, a prison sentence of four to eight years, or both.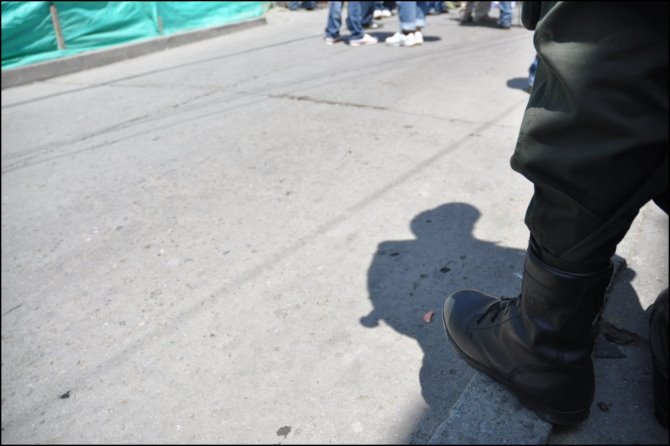 Photo: An example of what is described by residents as the militarization of Medellín.  Significant police presence at a peaceful memoral walk for families of victims of forced disappearance in Comuna 13.
The passage of this bill comes after a recent increase in violence from anti-riot police at public protests, especially of students at public universities throughout the country and infamously in the cities of Bogotá and Medellín.  As youths at these public institutions continue to carry out peaceful protests against rising tuition costs and elitist practices, the response to these protests by anti-riot police–and the general militarization of the public universities–becomes more intense.
Similar to the common defense used to justify police abuse of power, the bill has been approved in the so-called interest of "public safety."  It is clear, however, that the current administration intends with this bill to move beyond severe physical punishment of social protest, and toward an attempt to silence and eradicate its existence in the first place.
Photo: Outside the University of Antioquia.  I attempted to visit the university, a public institution in Medellín funded by public taxation, with a lifelong resident of the city.  We were both denied entrance to one of its "public" events.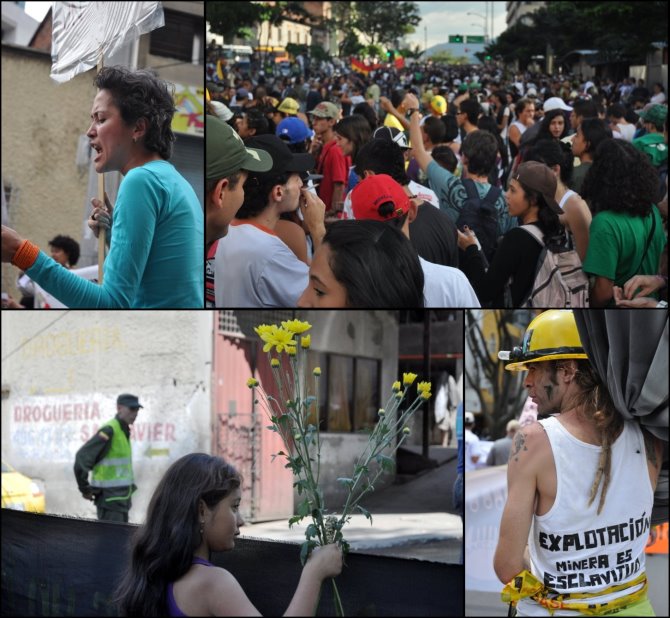 Photos: (Medellín, Colombia)  Non-violent political activism in support of women's rights, workers' rights, leftist political interests and more, would become punishable by severe fines and imprisonment under the new bill.
This approval in the house of representatives does not make the matter final, yet.  But whatever the outcome, one action to take toward facing the issue is to focus on rights awareness, as IBJ Fellow Adriana and her group of lawyers have already begun to do.  When faced daily with police abuse and arbitrary arrest during public protests and demonstrations, it is key that youths–and all citizens–know their basic rights.  That is why Adriana, a lawyer and activist in Medellín, has begun holding rights awareness training sessions with students and professors about what exactly constitutes illegal behavior on the part of the police, and what to do when approached aggressively by an officer.
Photos: SiobhanRiordan.com / IBJ