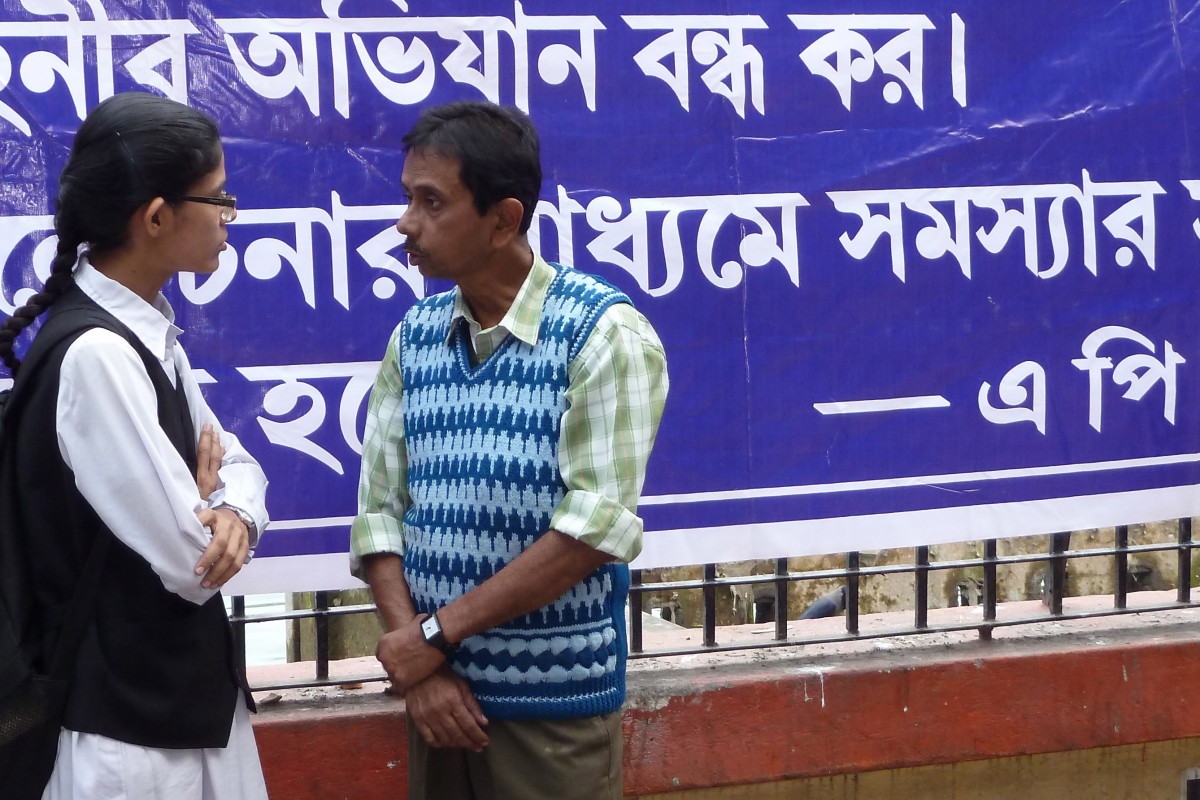 IBJ's 2010 Asia JusticeMaker Bijaya Chanda has managed to give basic legal training to some 1919 pre-trial detainees (known in India as under-trial prisoners, or UTPs) since the beginning of January 2011.
Bijaya's project focuses on providing basic legal education to pre-trial detainees and their families in the Indian state of West Bengal, to help them better understand their rights and options. She works primarily with UTPs, who are generally kept in Subsidiary Correctional Homes (sub-jails). Bijaya hopes to train approximately 2,700 UTPs across five of West Bengal's 27 sub-jails. The facilities in which she operates are located between two and five hours' drive from Kolkata.
In January and February 2011, Bijaya conducted 10 training programmes in Chandernagore, Serampore, Diamond Harbour, Tamluk and Contai Sub-jails. These were attended by 1362 UTPs in total; of these, 992 were fresh trainees and 370 had attended twice. The overwhelming popularity of her trainings has kept her on schedule despite occasional challenges in dealing with the prison administrators.
In March – April 2011, Bijaya was able to train an additional 927 UTPs in ten sessions. She claims that, on account of the upcoming Legislative Assembly Elections in West Bengal, the number of UTPs in the sub-jails has increased. Given this environment, her trainings have been particularly well-attended—two of her sessions were attended by over 140 prisoners each.
Community Outreach Programme
Bijaya reports that she initially met with strictness and even resistance from the Controllers and other staffs at the sub-jails, who were unfamiliar with her work and her mission. Yet these same officials have now become enthusiastic and supportive, and are willing to offer Bijaya all the support she needs to continue her work. Some have even requested copies of her training materials, which she and her volunteers have provided.
Bijaya has successfully managed to have five UTPs released from prison since the beginning of February till 21 April with the help of her team of lawyers. Among them was Mr. Sridam Bairagi, who had been incarcerated along with his four-year-old son, Sourav. Because there was no family available to help, Bijaya used some of her JusticeMakers grant to provide educational materials for Sourav and defray the expenses associated with Mr. Bairagi's bail filings. With this, and the additional help of an advocate, Sridam and Sourav Bairagi walked free on 21 March 2011. The expenses of furnishing bail bonds of these five helpless UTPs were covered by the JusticeMakers Fund. A physically challenged UTP at Serampore Sub-Correctional Home is being provided by a Volunteer Lawyer of her team.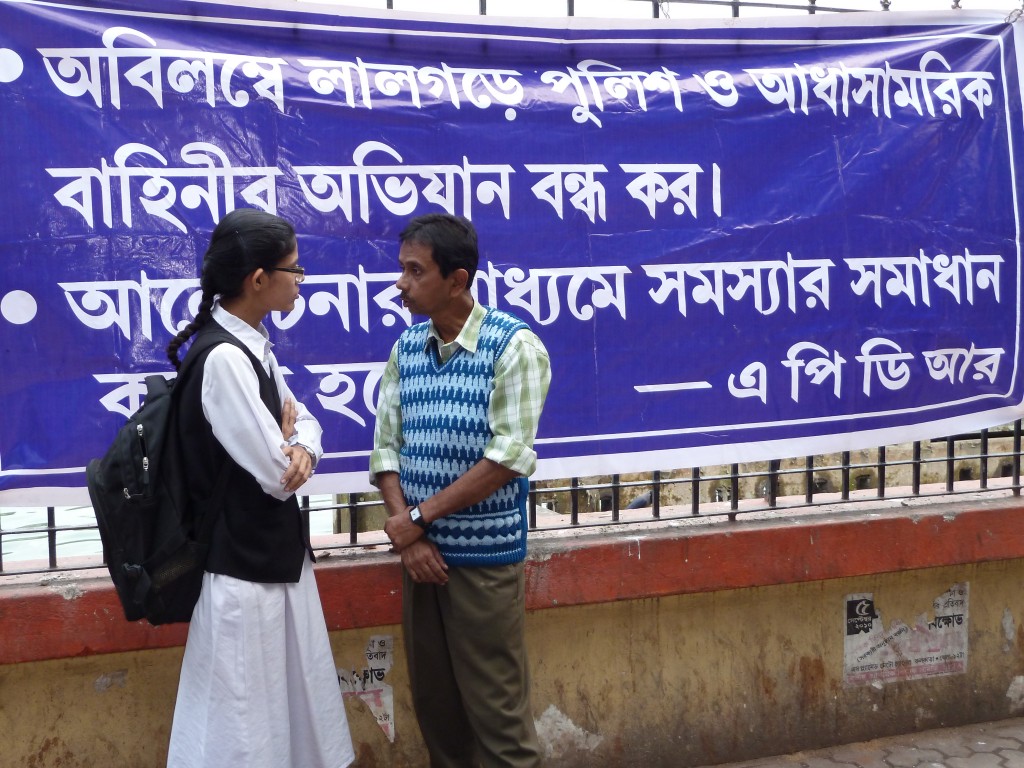 Bijaya was also instrumental in helping to transfer a juvenileoffender out of Tamluk Sub-jail and into a juvenile facility. Mr. Prabir Samanta, age 17, had been arrested with his father on drug-related offenses. Under India's Juvenile Justice Act, a child under the age of 18 can neither be held in a sub-jail, nor tried in an ordinary criminal court. When Prabir was charged, there was no lawyer speaking for him, and although he had a birth certificate, nobody was able to present it in court on his behalf to prove his juvenile status. Bijaya brought this problem to the attention of the Controller of Tamluk Sub-jail, who contacted the investigating officer of the case and organized for Prabir to be transferred to a juvenile home in late February 2011.
Bijaya has successfully conducted six sessions of Community Outreach Programmes in three districts of West Bengal in collaboration with Paschim Banga Khet Majoor Samity (a Trade Union of Agricultural Labourers) and Right Track (an NGO working with the under privileged and marginalized women and children) which were attended by some 276 people altogether.
The impact of Bijaya's project would be even greater with more manpower. As there are still many more pre-trial detainees in West Bengal's sub-jails who need help, she is working on strategies to involve the media and academia in her project, and draw the different Bar Associations into a collaborative process.