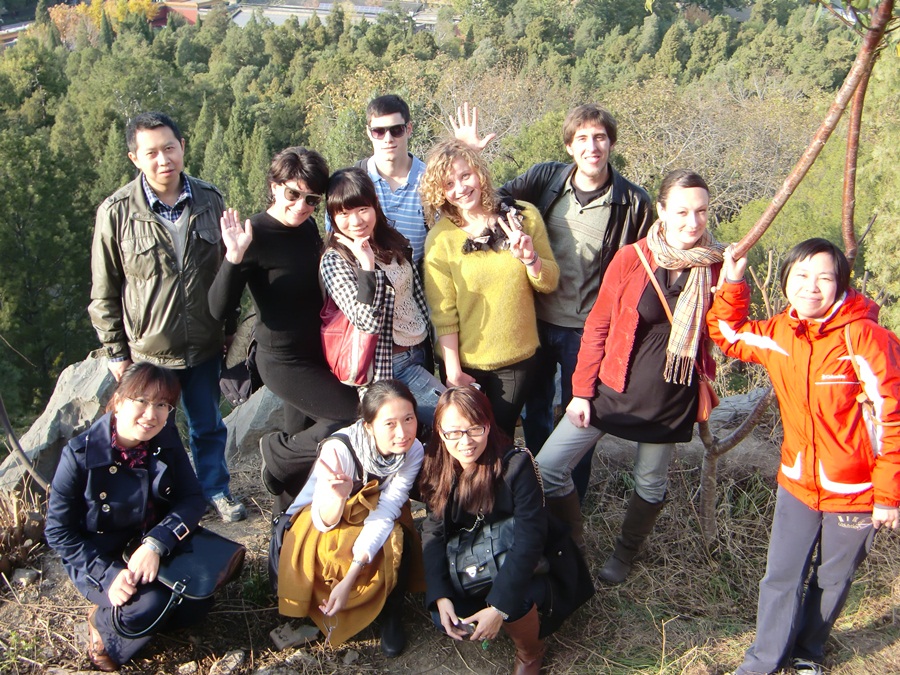 On November 7, International Bridges to Justice (IBJ) brought together
China's three Defender Resource Centers in Beijing for a staff retreat.
Members of the Wuhan office, Xi'an office, and Beijing office joined
IBJ's International Program Director Sanjeewa Liyanage for a two-day
program of community building and program development through reflection
on shared experiences and the collective values of IBJ. By bringing the
individual parts of China's IBJ program together, the staff was able to
communicate, as a whole, the challenges, successes, and hopes we
confront at IBJ, and in China.
The program began with an introduction meeting, where the staff was
first asked to give their individual stories (the "me"), how our
collective identities have come together at IBJ (the "us"), and,
finally, the challenges, risks, and hopes that our community faces when
dealing with the criminal justice system in China (the "now"). We found
that although we come from very different places in the world, our
experiences, values, goals, and fears are overwhelmingly similar. The
principals of empathy and volunteerism were expressed as underlying
morals we all share. We discussed how our collective dedication to human
dignity and upholding the rights of the accused are both values that
bring us together. Finally, the group summed up some of the challenges
and risks we face in China, which everyone agreed are both greatly
eclipsed by the hope IBJ has for the future of developing a fully
inclusive criminal justice system in China.
Mr. Liyanage concluded the session by offering his "me, us, and now"
story. His remarks solidified much of what had been discussed thus far
during the meeting.

On the second day of the retreat, staff members were introduced to the
city. We took a team-building trip to Jingshan Park, which rises above
the Forbidden City in central Beijing, and gives a panoramic view of the
entire city.
The retreat was an overwhelming success, and, aside from highlighting
some important plans IBJ has for the future, helped to develop a sense
of community among China's IBJ staff. Bonds were built, friendships were
formed, and our time together reminded us that while it may seem we work
in small offices located in cities around the world, IBJ is an
international support network that works as a team to achieve its goals.