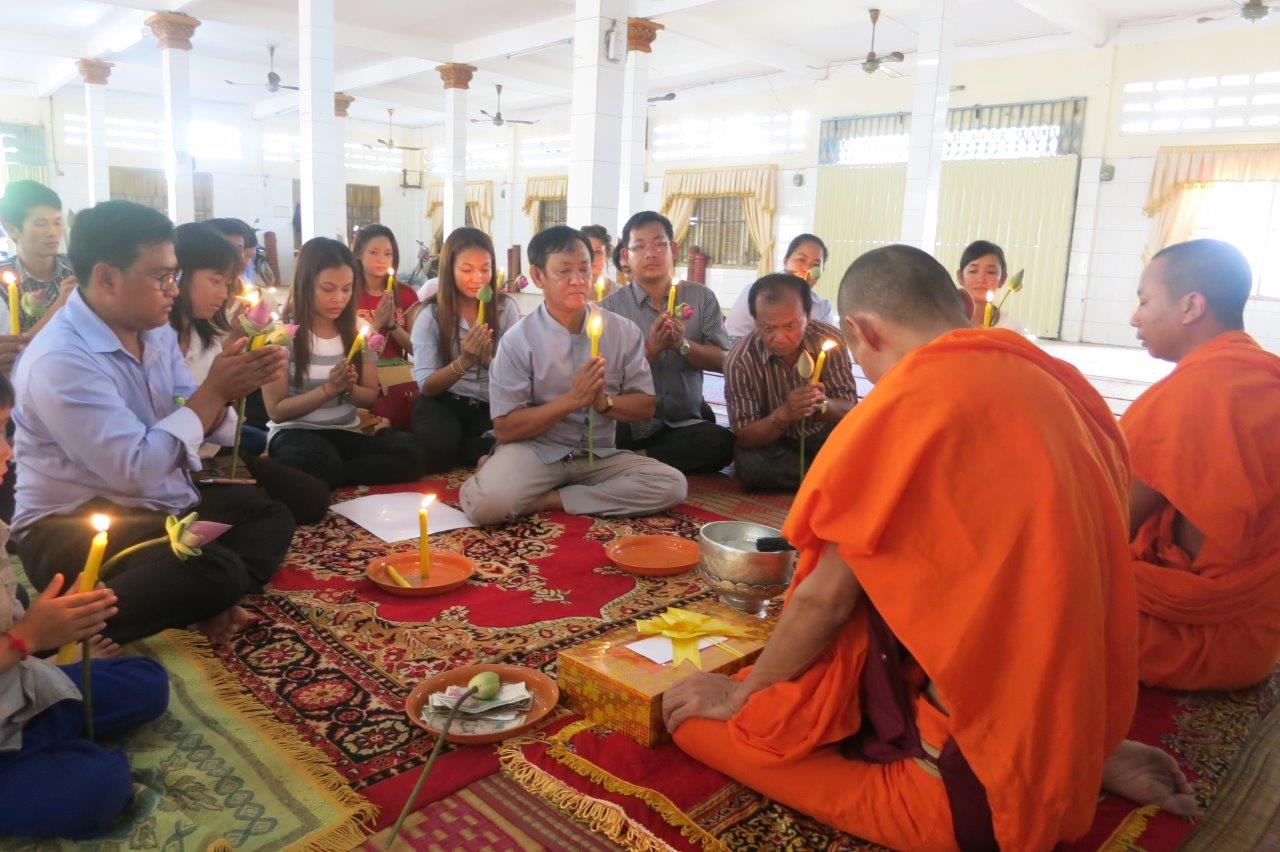 Ly Eng & Jake Mooney
IBJ's Ending Torture Event took place on 20, June, 2014 at the Toul Tom Poung Pagoda. The event focused on the importance of uniting people from all religious backgrounds in the common goal of putting an end to torture and bringing long lasting peace to our world.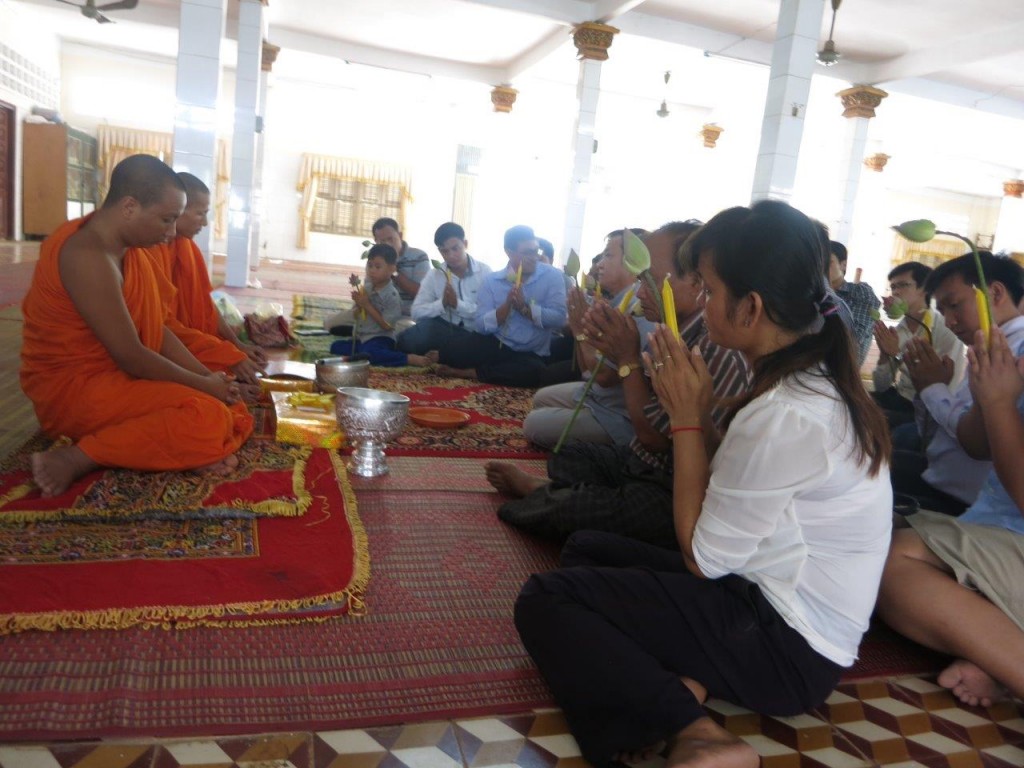 IBJ, being a non-secular organization, deeply believes in the value of using universal religious principles as a means to convey our message and connect with the local culture wherever in the world we may be working. Buddhism is an ancient religion, which holds deeply the importance of Sīla, or ethical conduct. In the tradition of Sīla many direct and indirect connections can be made to IBJ's mission in Cambodia. The purpose of this event was to honor the dominant religion in Cambodia while bringing together IBJ staff from different backgrounds to reflect on our work as well as pray for future success.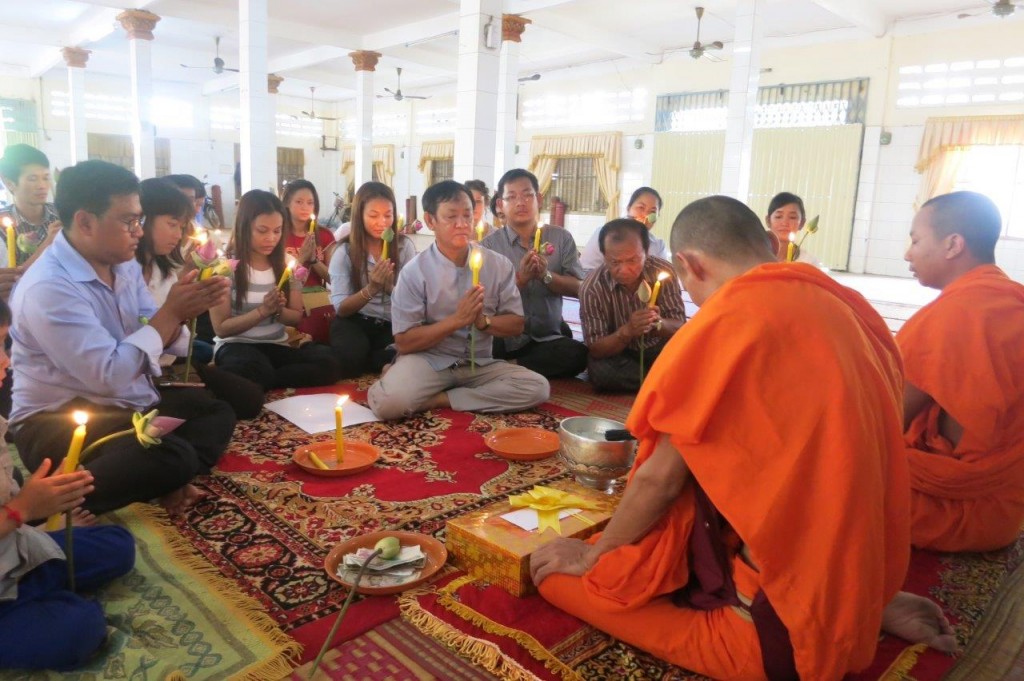 Participants in the event included IBJ lawyers from all the provinces as well as the entire staff of the head office in Phnom Penh. A monk started the gathering by leading a prayer, transitioning seamlessly into a traditional Buddhist mediation. The meditation was centered on four main principles: Metta, loving-kindness; Karuna, compassion, Mudita, sympathetic joy, and Upekkā, equanimity. The goal was for each participant to reflect on the work they are doing, internalize their impact on the world, and pray for the ongoing atrocities to finally come to an end. After meditating, each participant held a lit candle in one hand and a Lotus in the other while the monks recited another prayer. The candle represented light, a guide to heaven, while the scent of the Lotus acts as a traditional spiritual offering. After a monetary offering to the monks and the priests, they wished us success in our mission and the event came to a close.