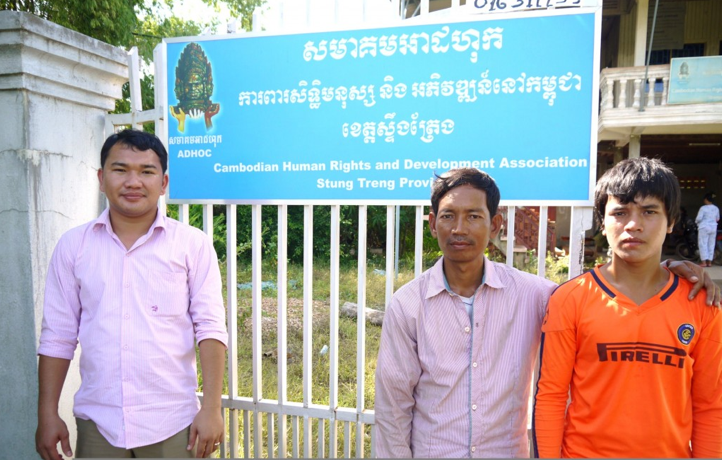 June 2014
Rosemary Hambright
Scorned for being poor, a young man in Cambodia found himself at the mercy of a dysfunctional judicial system. Fortunately, IBJ was able to step in and offer legal aid.
What started as a story of romance for Virek[1], a 19-year-old villager from Stung Treng Province, ended with a 3-month prison detention for a crime he did not commit as well as a broken heart. Virek is one of 10 children who live and work with their mother on the family's rice farm. The family is poor and still feels the loss of their father who died 7 years ago. Next door, Nary (age 18) lives with her wealthier family on a soy bean farm.
Virek and Nary were in love and had been dating for 2 years when one day, Nary's sister caught the two of them alone and told their parents. Nary's father hit her, so she lied and told him that Virek had raped her. Nary's parents already disliked Virek because he was poor, so they filed a complaint against him. Nary herself even testified to the police that she had been raped. Virek was surprised when the police showed up to his home in the afternoon of February 8, 2014. He was taken to a police station where he was threatened with physical violence if he did not confess to raping Nary. Though Virek denied hurting her, he was still passed from commune to district to provincial police custody. Though he was not harmed, he continued to receive threats. The prosecutor filed charges and the investigating judge sent him to prison two days later on February 10th.
Under Cambodian law rape is considered a felony, meaning that legal representation must be provided to the accused. The police, prosecutor, and the investigating judge all failed to inform Virek about his rights. Luckily, Virek's older cousin Kosal knew about the Cambodian Human Rights and Development Association (ADHOC). In Stung Treng province, ADHOC will refer cases to International Bridges to Justice as they often work in partnership. The IBJ lawyer who lives and works in the neighboring Ratanakiri province, Mao Sary, also takes on cases from Stung Treng province with the help of his assistant, Phon Sophoes. When Kosal contacted ADHOC about his cousin's unfair imprisonment two days after the Virek's arrest, ADHOC referred him to IBJ.
IBJ's goal is to prevent investigative torture by becoming involved with its clients' cases at the earliest stage possible. It strives to hold justice stakeholders to the same standard of law as articulated in the Cambodian Constitution, statutes, and treaties, all of which recognize certain universal human rights. Though Virek was never informed of his right to legal counsel during his time in detention, IBJ hopes to facilitate a culture in which the law is applied equally to all who are accused. In addition, IBJ runs radio ads and organizes Community Legal Awareness campaigns to inform citizens of their rights as well as advertise the availability of IBJ.
Virek describes prison life as "difficult." A typical day might start at 5 am, although if it had rained during the night Virek would not have been able to sleep at all. The room that he shared with 34 other people did not have walls, only chain link fences, so everyone became wet if it rained. Additionally, in order for everyone to fit on the floor at night, the prisoners were forced to sleep on their sides. During the day, Virek and the others made metal fish traps that were sold to vendors in the market. Virek made 3000 riel ($0.75 USD) a day and saved it to buy sweets or shampoo from the prison guards. Though he was allowed to take a shower each day, he never knew when it would be. Meals were served only twice a day at around 11 am and 3 pm. Poor plumbing meant the prison frequently smelled bad.
The prison guards insulted Virek daily. He lived in fear of them and some of the other prisoners. One time he saw his family through the fence because they had come to visit him. Unfortunately, the prison guards decided not to let them see Virek and made them leave. Each day Virek wondered to himself how much longer he might be in prison. He had no idea. He longed for freedom and worried about his family. Three weeks after Virek's incarceration, Mao Sary visited him and found out that the alleged victim, Nary, was actually Virek's long-term girlfriend. He also met with Virek's family and learned about Nary's family's prejudice. He knew Virek was innocent so he came up with a strategy to help him.
During the trial, Mao Sary asked the trial judge to send Nary's family out of the room. When they were gone, he asked Nary if Virek had raped her. With the pressure from her family removed, she admitted she had been lying to the police, the prosecutor, and the investigating judge. She said she was in love with Virek and that he had not raped her. Thanks to the work of IBJ, he was acquitted of his false accusations in May. The first thing Virek did when he went to his home was hug and kiss his family before enjoying a big bowl of rice.
Since leaving prison, Virek has not seen or spoken with Nary. Her family has forbidden her to talk with him. He now works on his cousin Kosal's farm during the day and only returns to his mother's house to sleep at night. Virek's family is scared of retaliation from Nary's family, but when asked if he thought it would be better if he were in prison Virek said that "No, it is better to be free." When asked which was worse—his experience in prison or losing Nary—he looked down at the ground and said his broken heart.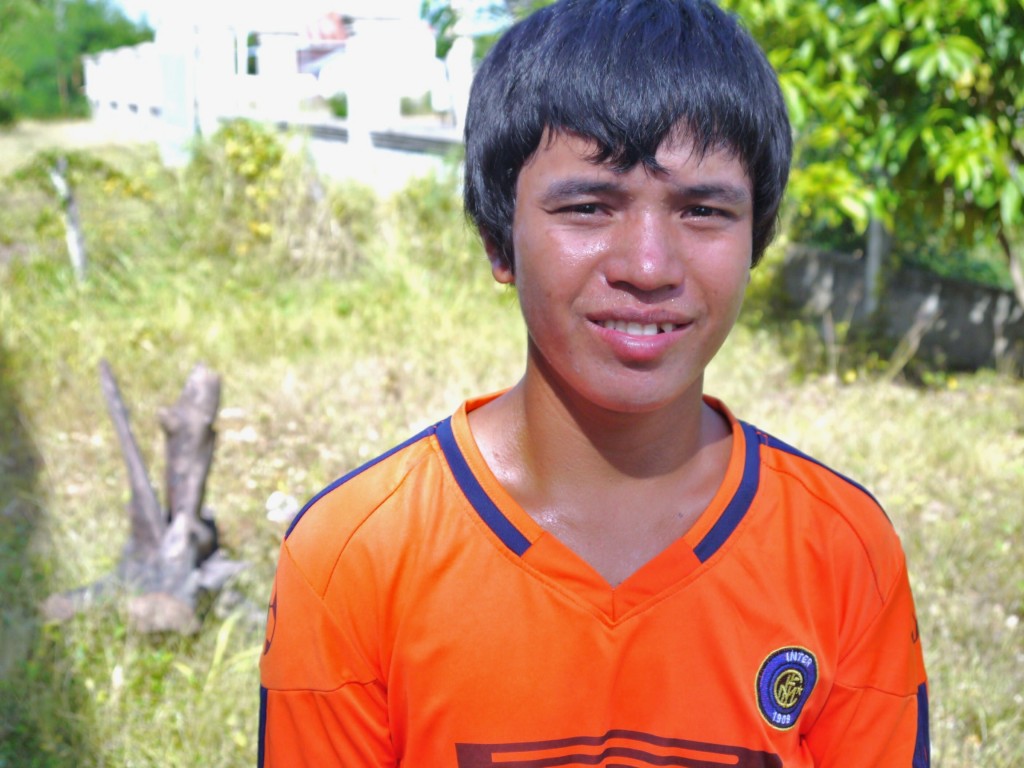 Virek thinks that if he did not have an IBJ lawyer, he would still be in prison today. This is likely true. Under Cambodian law, rape without aggravating circumstances is punishable by imprisonment from five to ten years. In addition, the investigating judge looking into a felony may opt to keep the prisoner in jail for up to an additional 18 months before the trial. Furthermore, because Virek was charged with a felony, his trial could not have proceeded without legal representation. There is one private lawyer in Stung Treng province, but Virek's family is too poor to afford his services. The Stung Treng court would have had to request a legal aid lawyer from the Bar Association of the Kingdom of Cambodia (BAKC). Some prisoners have had to wait for their trial in prison for as long as one or two years for a BAKC lawyer from Phnom Penh. As IBJ's legal aid lawyers are permanently stationed in the provinces, IBJ is able to ensure that there are less undue delays in case procedures in the more remote areas of Cambodia.
Virek is "very happy and grateful" that IBJ helped him. His cousin Kosal is also "very happy" and wants to say "thank you very much" to IBJ. Virek still thinks about his life in jail every once in a while as "it was such a difficult and bad time." He says that he "wants IBJ to help other prisoners because some prisoners like [him] are innocent." Not all prisoners understand their rights and even fewer understand the role of a lawyer. Virek's cousin Kosal has made a point of telling all of his friends and neighbors about IBJ's legal aid services. Thanks to the quick thinking of Kosal, IBJ was able to intervene and reunite an innocent boy and his family.
[1] Names have been changed for this story. The client and his family consented for their story to be shared.