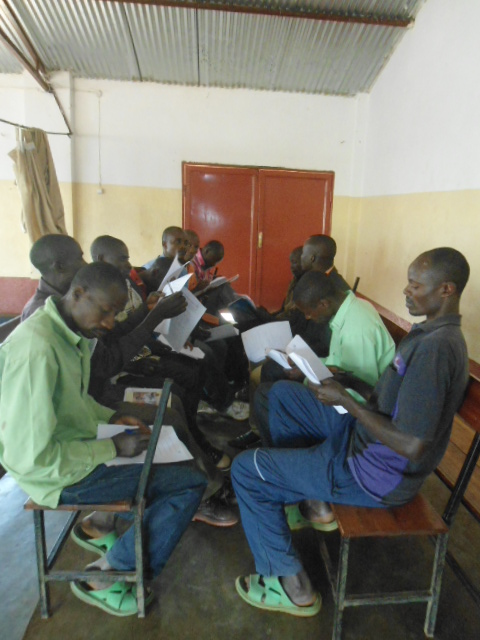 International Bridges to Justice to host further training sessions with the goal of strengthening access to justice in Burundi
Bujumbura, Burundi – 18 August 2017 – International Bridges to Justice together with its local entity Burundi Bridges to Justice (BBJ) and the Burundi Bar Association is bringing together 30 lawyers for a high level training conference on August 24 and 25. The training aims to refine and strengthen the practical criminal defense skills of lawyers so they are better able to safeguard the due process rights of accused persons. The event, organized within the framework of the project Preventing Torture and Promoting Access to Justice in La Francophonie, is supported by Global Affairs Canada.
'IBJ's trainings are critically important because they help provide lawyers with the knowledge and skills to protect people, often the poorest and most oppressed people, from violations of their most fundamental rights,' stated Jean Claude Barakamfitiye, Burundi Bridges to Justice country manager and a member of the team of trainers at the event.
Held at the Royal Palace Hotel in Bujumbura, the training will be an important way of connecting public defenders and creating a community of lawyers who share a common goal of strengthening the justice system in Burundi, and enable them to catalyse change towards a fairer justice system for all.
Topics covered include defense strategies, rights of the accused, and several trial skills sessions.
IBJ welcomes all press to observe the training sessions, which will be held on the August 24 and 25 August 2017 at the Royal Palace Hotel, Bujumbura, between 9 AM and 4.45 PM.
About IBJ and BBJ
In recognition of the fundamental principles of the Universal Declaration of Human Rights, International Bridges to Justice (IBJ) is dedicated to protecting the basic legal rights of ordinary individuals in developing countries. Specifically, IBJ works to guarantee all individuals the right to competent legal representation, the right to be protected from cruel and unusual punishment, and the right to a fair trial.
International Bridges to Justice began working in Burundi in 2008, at a time when there were no more than 70 lawyers in the country. IBJ's local entity, Burundi Bridges to Justice (BBJ), has worked relentlessly from their Defender Resource Centre in Bujumbura to build a support network for criminal defense lawyers, and provide legal aid to the most vulnerable of Burundian defendants. Since the opening of the Defender Resource Centre, BBJ has provided legal assistance to more than 2,000 people, trained over 91 defense lawyers and conducted a number of awareness campaigns which have informed over 96,000 individuals of their fundamental rights regarding access to justice.
Press Contact: Jean Claude Barakamfitiye
Email: jcbarakamfitiye@ibj.org
Telephone: +257 22 27 37 47