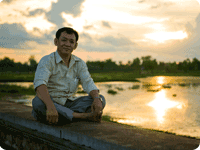 UNDEF Fund ensures the right to legal representation in Cambodia
Geneva, Switzerland – 18 December 2018 – IBJ today announced the launch of a new project in Cambodia, funded by The United Nations Democracy Fund. The project will commence on 1 January 2019 and run over 24 months. It will result in the creation of legal rights knowledge online tools for the public; early access to justice for vulnerable individuals living in Cambodia; and policy reform to increase the capacity of Cambodia's legal system.
Project deliverables and objectives
The project aims to amplify people's legal rights, facilitate access to justice and prevent violations of due process through the development of technology tools such as the iConnectJustice mobile application and the call and SMS system. These legal tools will enable the accused, friends and family to learn their rights and reach lawyers for legal assistance. Additionally, the project will also organize collaborative roundtables between lawyers, members of the judiciary and legal advocates to promote the iConnectJustice tools and advocate for the adoption of policy resolutions that increase the capacity of the local legal defense community.
IBJ's work in Cambodia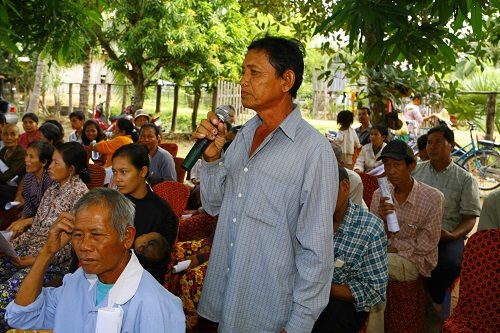 IBJ has been working on the ground in Cambodia since 2005. IBJ provides access to high quality free legal aid services to the poorest in 15 out of 25 provinces and in the Court of Appeal, supported through its seven Defender Resource Centers. In Cambodia, IBJ provided legal representation to over 7000 people, and twice as many through its Community Legal Awareness events.
Added to that, IBJ has conducted over 70 Prison Legal Awareness events and close to 50 roundtable discussions with stakeholders in the legal field, from judges to defenders, prosecutors and police. The widest impact to date has been achieved through 32 radio awareness campaigns reaching millions of Cambodians at a public level, and through over 20 defender/ justice sector officials joint training workshops at provincial policy levels.
About UNDEF

UNDEF was created by UN Secretary-General Kofi A. Annan in 2005 as a United Nations General Trust Fund to support democratization efforts around the world. It was welcomed by the General Assembly in the Outcome Document of the 2005 World Summit (A/RES/60/1, paragraphs 136-137), (click here to read the PDF).  UNDEF funds projects that empower civil society, promote human rights, and encourage the participation of all groups in democratic processes. The large majority of UNDEF funds go to local civil society organizations -both in the transition and consolidation phases of democratization.
About IBJ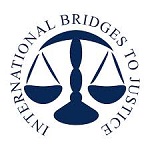 In recognition of the fundamental principles of the Universal Declaration of Human Rights, International Bridges to Justice (IBJ) is dedicated to protecting the basic legal rights of ordinary individuals in developing countries. Specifically, IBJ works to guarantee all individuals the right to competent legal representation, the right to be protected from cruel and unusual punishment, and the right to a fair trial.
For further information, please contact (media requests):
International Bridges to Justice
Sanjeewa Sliyanage
International Program Director
Phone: +41(0) 22 731 24 41
Email: sliyanage@ibj.org