IBJ Syria Program
---
Husein Bakri has 23 years of experience in the legal field, primarily in Syria. Graduating from Damascus University in 1994, he occupied a number of legal positions and currently functions as IBJ's Senior Legal Advisor. Most recently, he held the position of Governance Consultant and Governance Advisor at the EU Local Councils Program and the Local Administration of Local Councils respectively. Among his impressive credentials, he was a judge for the Syrian Council of State for 17 years, a judge at the Supreme Administrative Court for 5 years and a senior legal adviser of the Syrian government for 10. Since 2011, he performed as the Acting Minister of Finance, Minister of Local Administration and as Secretary General for the Syrian Interim Government. He has built a wide network of partnerships within the local councils, judgeships and universities in Syria. Over the course of his career, he has demonstrated his expertise in strategic planning and legislation among other areas. His legal knowledge, qualifications and drive make him a valuable addition to the IBJ team as the Senior Legal Adviser of the Syria program.
---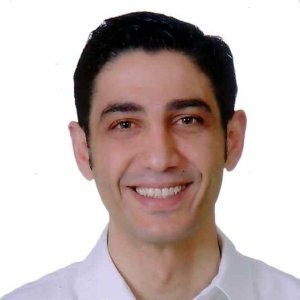 Tarek Kamal – Operations, Monitoring and Evaluation Manager
Tarek Kamal is currently working as Operations, Monitoring and Evaluation Consultant at International Bridge to Justice. He is responsible for the logistics, training support, networking, identifying issues and risks related to program implementation and ultimately, communications with participants in relation to all programs in Jordan and Turkey. Moreover, Kamal provides ongoing coordination and management support to ensure smooth and effective implementation of all project activities in MENA region.
Kamal brings nearly two decades of logistics and security expertise to IBJ. Having served in various capacities with the United Nations, international NGOs, media companies, private entities, and several embassies operating in Amman, Kamal has a wide in depth experience and expertise in understanding diverse working environments, its needs and objectives. It is worthy to note that Kamal's variety of experiences has provided him with a strong understanding of the political and socioeconomic contexts of the MENA region, especially since the Arab Spring. As a Human Rights Activist who worked in the humanitarian sector, he has also gained a deep understanding of Human Rights Concepts and learned best implementation practices around the region.   He has held different positions in different projects and organizations in addition to having had his own logistics support company for more than ten years. Finally, Mr. Kamal is bilingual in Arabic and English, and has an AA in business administration.