Lawyer2Lawyer
Access to well-trained, competent legal counsel at the earliest possible stage after arrest is the lynchpin of an effective criminal justice system. The key to IBJ's mission of implementing due process rights and eradicating torture as an investigative tool lies in the proper functioning of the local legal system.
Building Bridges of Support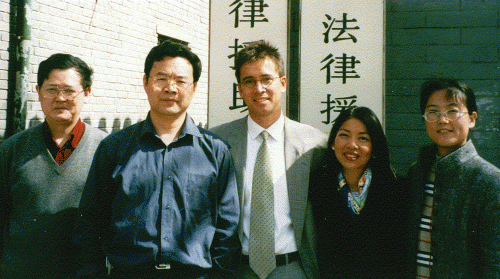 Lawyer to Lawyer is a unique opportunity to engage in a hands-on program working with lawyers in  developing countries assisting thousands of indigent prisoners.
How does Lawyer2Lawyer fit into IBJ's overall mission and existing activities? 
We operate country programs and offices in seven countries: China, Cambodia, Democratic Republic of the Congo, India, Rwanda Burundi, and Zimbabwe. Our country programs employ and support skilled, dedicated, and courageous local defense counsel. Our solid reputation with the governments and criminal justice officials in the countries where we work means we are able to act swiftly and effectively. Indeed, IBJ and our work have been actively solicited by some countries that otherwise are strongly opposed to and threatened by any  NGO activity. Within the context of Lawyer2Lawyer, IBJ acts as an effective and constructive intermediary with the governments of the countries in which our partners wish to work.
How Firms are Participating and Benefitting!
Through Lawyer2Lawyer, we cooperate with firms, public defender's offices, bar associations, law schools, and individual lawyers bringing resources to bear in countries where we work, helping local lawyer with training, mentorship and support. Lawyers in developed countries have resources that can have an immense impact when deployed where they are needed most.
Our experience has proven that this pro-bono program providing significant learning opportunities for young lawyers in law firms and crucial support for under-supported defense counsel in developing  countries is a winning combination. For donor firms and organizations, Lawyer2Lawyer provides invaluable legal contacts in the target countries, as well as a wealth of substantive and rewarding opportunities with rich learning experiences and international connections for the individual lawyers undertaking the projects.