India
---
Country Background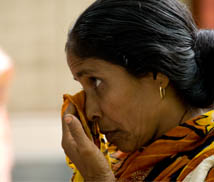 India has a long legal tradition and is the birthplace of judicial activism in Asia. Legal infrastructure is in place and legal aid services are set up at national, state and district levels. Yet the national pre-trial detainee rate is 71% out the total prison population. This means that India has one of the world's largest populations of pre-trial detainees, approximately a quarter of a million people. All these detainees, be they accused or merely suspected of having committed a crime, languish in overcrowded, unsanitary and dangerous prisons, often for years at a time.
Sadly, police routinely turn to torture to coerce confessions as a cheap and easy substitute for investigation. According to reports, 14,231 persons died in police and judicial custody in India from 2001 to 2010; more than four people every day. Most of these deaths are a direct consequence of torture in custody.
---
What we do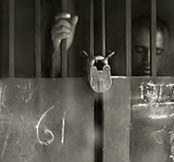 IBJ provides free legal representation to the indigent accused.
IBJ conducts conferences, workshops and trainings for legal professionals in 26 of 28 states.
IBJ coordinates rights awareness campaigns.
IBJ develops resources for criminal defense lawyers nationwide.

IBJ Karen Tse from Eli Laliberte on Vimeo
---
IBJ Country Facts
Program established in 2008.
Defender Resource Center operating in New Delhi.
Over 365 cases already handled.
382 criminal defense lawyers trained.
---
Future challenges
IBJ is continuing to work in three directions to create a functioning legal aid system:
The establishment of a permanent system of defense lawyers on duty in detention centers.
The development of a countrywide network of well equipped Defender Resource Centers.
Increase and consolidate awareness, capacity building, support and training across all 28 states.
---
Read India country case stories
Become an IBJ supporter with a donation of any size online