China
---
Impact in Numbers
28,429

lawyers trained

109,104

cases represented
9,196 justice officials trained
11,598,706 people reached through rights awareness campaigns
Activities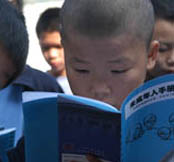 Since 2001, IBJ has worked alongside government institutions and members of the criminal justice community in China to generate sustainable reforms. We conduct training for legal professionals and police, covering a wide range of criminal defense skills and modern scientific investigative techniques. We also develop online training and resources on criminal defense skills.
IBJ supports an emerging class of legal aid attorneys and is contributing towards the development of a rights-based approach in China's criminal justice system. We have trained 28,429 lawyers in criminal defense procedures. Through IBJ-supported initiatives, 109,104 individuals have received legal representation. We also host roundtables and workshops that bring together legal professionals and government officials to discuss ongoing challenges within the criminal justice system.  To date, 9196 justice officials have received valuable training. Additionally, IBJ organizes widespread rights awareness campaigns covering all 32 provincial regions reaching a total of 11,598,706 people.
Formerly, IBJ ran a Duty Lawyer Program in Shaanxi Province that provided early access to competent legal counsel. We also conducted social investigation background reports for juvenile defendants to encourage alternatives to incarceration.
Country Background

China's justice system was completely eradicated during the Cultural Revolution in the 1970s. Significant progress has been made since then, and legislative improvements have led to overall positive reforms. However, China only has 400,000 lawyers for a population of more than 1.4 billion. Furthermore, the practice of criminal defense law is regarded as a high-risk profession. As a result, a very large number of criminal defendants remain unrepresented at trial.
Recently, significant changes have been made in the Chinese criminal justice system. China amended its Criminal Law in 2017 and Criminal Procedure Law in 2018, bringing both closer to internationally accepted standards. Government-sponsored pilot projects aim to increase the percentage of criminal defendants represented by counsel from an average of 30% to 100%.
Read China country case stories
Contact us at internationalbridges@ibj.org