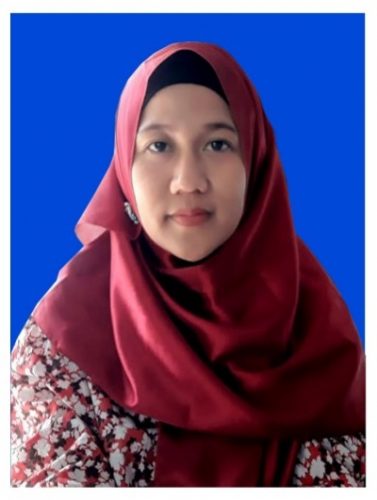 Ana is the Director of the Women's Crisis Center in Jombang. She is an advocate for women's rights in Indonesia and committed to raising women's voices and eliminating gender-based violence throughout the country.
The Challenge
Women in conflict with the law in Indonesia have the right to access justice in line with the State's commitment to ratify CEDAW (Convention on the Elimination of All Forms of Discrimination Against Women). CEDAW emphasizes the State's obligation to ensure protection for women to be free from all forms of discrimination and deprivation of rights. However, in practice, these rights are not always upheld.
Economic and social factors such as low income and structural poverty can often trigger criminal acts by vulnerable women. When these women then have to undergo the legal process as a defendant, they often need additional support due to the unequal implementation of their rights and discriminatory treatment.
The Project
"Building a Gender Justice Perspective in the Integrated Criminal Justice System for Legal Protection for Women Dealing with the Law"
The main objective of the project is to answer the need for legal protection that cannot always be accessed by women who are suspected and convicted of criminal acts. The long-term goal of this project is to increase access to justice for women dealing with the law by organizing women's legal rights campaigns, sending legal representatives to provide a defense, and conducting legal consultations for women.
Updates September 2021:

During the first month of her project, Ana began conducting legal consultations for women in conflict with the law. Due to the ongoing lockdown in Jombang, Ana was initially told that she was unable to meet with her clients. She overcame this issue through discussions with law enforcement officers who helped her to facilitate these meetings online. She has since opened legal consulation booths at Jombang regional police station, Jombang Prison and Detention Center, and her own office, to provide free legal advice and assistance.
Ana has begun training paralegals in remote areas as frontline responders in villages where it is difficult to reach a lawyer. These paralegals act as a direct contact to lawyers in Jombang who can assist those living in remote regions.
On the 24th of September 2021, she and her team met with the Indonesian Advocate Association (PERADI, KKAI) and agreed on a work plan to advocate for Juvenile-offense-related trial facilities in Jombang. An audience with the Regional People's Representative of Jombang has been scheduled for October.