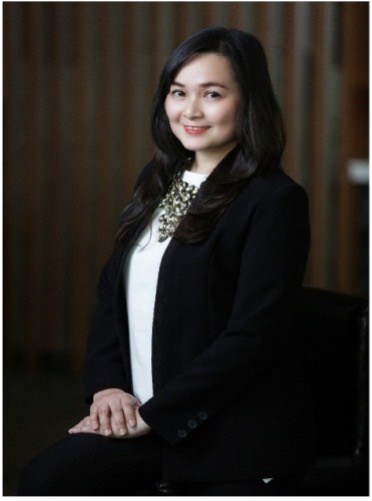 Chicha is a lawyer based in Batam who handles both criminal and civil cases. She acts as a permanent Legal Consultant for two private schools and is the administrator of Kepri Lawyer Club. In addition, Chicha is on the Board of PERADI, the Indonesian Advocates Association, and is active in the Indonesian Christian Woman's Association. Chicha is committed to improving human rights in Batam and regularly engages in activities with several NGOs with this focus.  
The Challenge
Police abuse, physical assault, and torture during an arrest, interrogation, or arbitrary detention are actions that often occur due to a number of circumstances and limited resources which are used as justification for behavior that deprives the rights of the accused. It is important to monitor and disclose violations that have occurred through mechanisms and channels so that there is a deterrent effect on police officers who commit violations in carrying out their duties. Public awareness of legal rights among citizens and those working in the justice sector need to be strengthened so that justice is carried out professionally. Finally, a lack of cooperation between actors in the legal sector must be addressed to effectively uphold the rights of the accused.
The Project
"Legal Aid and Education for Women as Victims and Perpetrators of Crime"
The project will raise awareness for the rights of women and children as both victims and perpetrators of criminal acts. It will educate and foster the commitment of law enforcement officers to uphold the rights of female and child defendants while ensuring coordination of social services to protect the accused.
The long-term goals of this project are to build confidence and awareness of law enforcement officers and lawyers to protect the rights of women and child defendants and to create a system of cooperation between justice sector stakeholders that is scalable and sustainable.
Updates September 2021:

Chicha has taken on the cases of 6 female defendants between July and September 2021, with four still awaiting trial. She identified a number of common factors amongst the women she is representing, namely that that are all single mothers who are the breadwinners of their families, they all face economic problems, and they all have a history of abuse or have been exploited into committing criminal offences.
Chicha has conducted a number of rights awareness events including a radio campaign, and spoken at a number of workshops and panels, which included;
Being a keynote speaker in Justika.com's event regarding Violence against Women Seminar;
A speaker in a workshop regarding protection for female migrant worker victims of violence on the 25th of August 2021;
A speaker for the Role and Duty of Paralegal seminar on 4th of September 2021;
Discussion regarding unification of perception between all Batam Legal Aids;
Negotiation with National Language Services for the providence of free translator for necessary cases handled by the Batam Legal Aid Association.
Radio broadcast regarding CEDAW and women's rights awareness.
Chicha met the Director of the Prison Center after months of not being able to access her clients. She was then introduced to the Officer for the Prisoner Development and together they discussed the current needs of the female defendants inside the prison, including but not limited to; character building, re-assimilation; work training; and child-rearing alternatives during mother's stay in prison. Together, they agreed to open a "One Stop Love" service that provides legal assistance, religious aid, and other services catering to the aforementioned needs. The program will profile prison officers and provide capacity building for them to be a trained counselor for detainees.