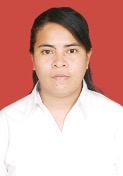 Joan obtained her Masters degree in law from Nusa Cendana University in 2015. After witnessing first-hand how the legal system's substances, structure, and culture do not provide a sense of justice for women and children, she qualified as an advocate in 2016. Her goal is to increase awareness and access to legal assistance so women and children in detention centers do not experience violence and can achieve justice.
The Challenge
While the Indonesian government provides access to legal aid for the poor, there is no specific protection for women. The legal aid law requires those seeking aid to provide a poverty certificate. This certificate is given to families. If a woman is seeking legal protection from her husband, she does not qualify for legal aid if her husband does not qualify for aid, even if she does not have the means to independently hire an advocate.
The Project
"Assistance for Poor Communities (BPHN-UU Legal Assistance)"
The short term goals of Joan's project are to increase awareness of legal aid for women, coordinate efforts among law enforcement officers, advocates, NGOs, civil society, and victims to increase protection of women, and ensure that those temporarily held in detention centers are protected and do not have their human rights violated. The long-term goals of her project are for women and children to be able to access legal assistance for free and for there to be no more legal discrimination against women and children. Increasing the number of female law enforcement officers and educating law enforcement about the legal aid laws will improve the treatment of women and children in the legal system.
Updates September 2021:
Joan has been working with clients who require psychological assistance to ensure they receive the support they need from adequate professionals as they go through the legal proceedings. She has also initiated a partnership with an organisation specialising in protecting the rights of individuals with learning disabilities. She hopes that the organisation will collaborate on her planned workshops to enable the curriculum to include a module on how to effectively represent clients with learning disabilities.
Joan is coordinating with the officers of Soe State Prison regarding representation of the 4 female prisoners currently held in detention there. She is planning to host a Radio Talk Show in October, as well as a seminar for cases involving disabled persons.