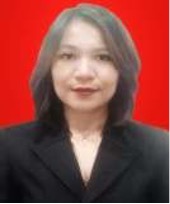 Nofita has over 12 years experience as an advocate and currently works with Posbakum Peradi. She works to ensure the legal and psychological needs of women and children are met, both for the perpetrators and victims of crime.
The Challenge
Many women who become involved in the judicial process, both as perpetrators and as victims of crime, do not receive adequate legal assistance. Because of this, they are subject to police misconduct, physical assault, or torture during arrest, police interrogations, or arbitrary detentions.
The Project
"Legal Assistance for Women as Victims and Perpetrators of Crime"
The project will expand the accessibility of legal aid and provide legal aid services for female perpetrators and victims of crime in Batam City. Ensuring that women are accompanied during the judicial process will decrease the risk of police violations, physical assaults, or torture. Increasing media coverage of these problems will improve the lack of public awareness of legal rights.