2017 JusticeMakers Fellows
26 June 2017 – On the International Day in Support of Victims of Torture, IBJ was thrilled to to announce the selection of 10 Fellows of the 2017 JusticeMakers Competition for Prevention of Torture in Francophonie Africa. The 2017 JusticeMakers Competition was financed by Global Affairs Canada and promoted with the support of the CIB (Conférence Internationale des Barreaux) and Equitas – International Centre for Human Rights Education.

The 10 winning applications for the 2017 JusticeMakers Competition come from 7 countries: Burkina Faso, Cameroon, Côte d'Ivoire, the Democratic Republic of Congo, Guinea, Mauritania and Togo.
Papa Amadou (Mauritania)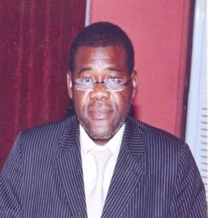 He organized training sessions for civil society organizations on civil and political rights, organize a Day of Reflection with the Ministry of Justice, undertake a comprehensive study of civil and political rights in Mauritania and  create a Mauritanian civil and political rights handbook. Ultimately, Papa Amadou conceives of it as an inclusive project that will act as a catalyst for better understanding of civil and political rights. Read More
---
Ibrahima Sory Diallo (Guinea, Conakry)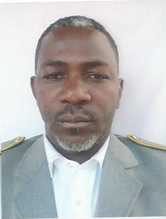 His overall objective was to curb torture and illegal detention in Guinea by promoting and protecting human rights. Ibrahima will provide 150 detainees in the central prison of Conakry with assistance on 4 levels: legal, nutritional, health and hygiene, and reintegration.
Providing an innovative vision and a clear understanding of human rights and criminal justice, through his JusticeMakers project Ibrahima will support detainees' rights to a fair trial within the legally prescribed limits of time, push for the development and implementation of the new Code of Criminal Procedure to relieve overcrowding in prisons and to strengthen and reinforce the action of human rights actors in the prison environment and in everyday life. Read More
---
Thérèse Donu (Togo)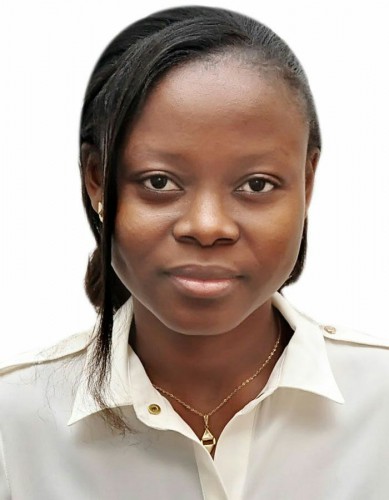 She aimed to guarantee the equality of all citizens before the law and before the courts by education people of their rights and training justice actors, and civil society representatives. There are several dimensions of Thérèse's project: the first is to raise awareness among the population about equality rights and to reduce discrimination against LGBT persons and sex workers through radio campaigns and training workshops. The second is to improve access to justice for the target groups by providing legal representation to victims and organizing volunteers to collect cases of torture at the earliest stage of legal proceedings. Lastly, Thérèse aims to ensure that in the future, prisons are built and maintained with respect for the basic rules of hygiene for women prisoners. Read More
---
Noéllie Iyewa Gaglo (Togo)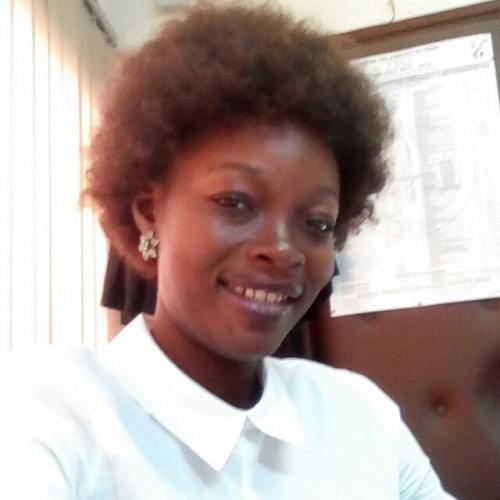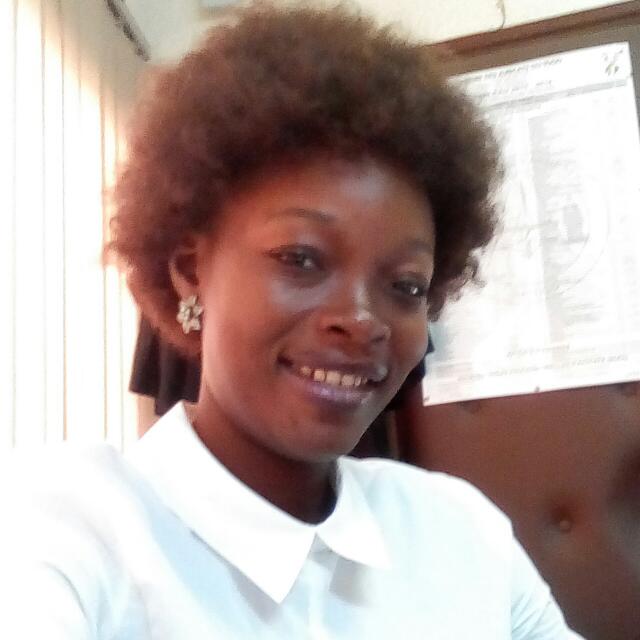 She mobilized fellow lawyers with a passion for human rights to offer free legal representation for women prisoners. Women detainees will receive training from the lawyers to work as paralegal practitioners, thus enabling them to offer legal assistance to their fellow inmates. Thus, the objective will be achieved by providing legal assistance to women detained in Lomé civil prison, the creation of a paralegal pool at the heart of the prison, support to female partners of accused men (who are 70% of the time involved in the follow-up of their spouse's case), and training sessions with male detainees. Ultimately, the project will ensure that detainees and their families are empowered by improved knowledge of their fundamental rights, judicial and criminal procedures, and support networks. Read More
---
Francis Kone (Ivory Coast)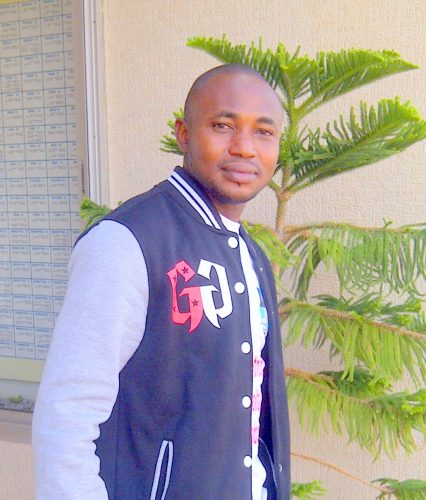 He wants to combat excessive pre-trial detention and reduce prison overcrowding in two correction centers in Abidjan. He will, through his JusticeMakers project, set up activities such as seminars and workshops to train criminal and civil society actors, make regular visits to prisons and detainees to ensure that they have proper legal support to manage their cases, monitor prison records to verify that cases are correctly logged, and, finally, take on the cases of detainees with the help of volunteer lawyers while working closely with magistrates. Thus, he aims to improve living conditions in prison and contribute to the proper implementation of justice, ensuring people detained unjustly have speedy access to justice. Read More
---
Dieudonné Munguwampaga (DRC)

He aims to assist persons both in the pre-trial and trial phase to ensure their procedural rights upon arrest are protected.  Not only will he provide free legal assistance to prevent torture, Dieudonné will also provide basic medical assistance to victims who bear injuries related to torture, ill-treatment, illness and poor sanitation. The project will place a particular emphasis on pregnant women and those with young children. Read More
---
Gisèle Ngungua Sangua (DRC)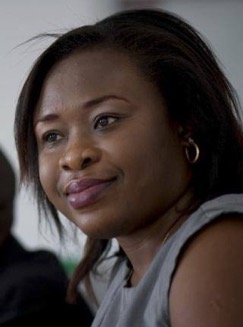 She seeks to empower justice actors to take full responsibility to act for the overall improvement of justice and to streamline the handling of legal cases without unreasonable delays. As such, Gisele will provide legal assistance to 200 detainees in Kassapa prison in Lubumbashi, one of the most overcrowded prison of the Democratic Republic of Congo as well as providing training to local defense lawyers so that they may provide legal representation and monitor conditions of detainees. Ultimately, the long-term objective is to "unblock" the prison facilities to ensure the proper functioning of justice. Read More
---
Khadi Ouedraogo Sy (Burika Faso)

She sought to modernize the prisons and improve the living conditions for incarcerated women. Specifically, sanitary conditions through the construction of decent toilets and showers,  nursery and kindergarten  set up for children whose mothers are incarcerated as well as assistance with better access to food and medicine. She also intends to provide legal assistance through a network of volunteer lawyers and to create a monitoring unit and a watching room at the Tribunal de Grande Instance in Ouagadougou. Read More
---
Charlotte Tchakounte (Cameroon)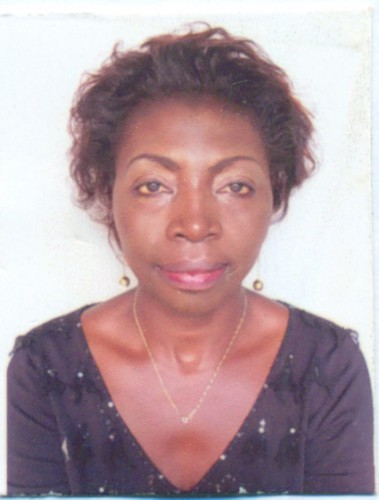 She improved knowledge of the law on the part of the law enforcement, judiciary, and prison personnel, as well as detainees and ordinary citizens. Furthermore, she strives to ensure that victims of torture can warn investigators against infractions and abuse and improve the relationship between police, prison officials and human rights defenders. Ultimately, she aspires to provide comprehensive safeguards for defendants. Her intention is to transform mindsets – the only guarantee for stability within the legal system, and in turn, for social peace. Read More
---
Wminpiou Gontran Walè Somé (Burkina Faso)

He worked at the correction center of Diébougou on four dimensions: the victim, the offender, the relationship between victim and offender, and, finally, the community. Training workshops on justice reparation and restorative mediation, combined with legal representation to 100 detainees and legal education campaigns for 150 inmates, seek to ultimately prevent torture and change the attitude of law enforcement officers to act in accordance with the law and human dignity. Reflection groups will unite offenders, law enforcement officials and victims to share common values. Ultimately, such an approach aims to reduce the stigma convicts and detainees face in society and facilitate their reintegration. Making legal counsel accessible for detained individuals, Gontran's project places an emphasis on minors and juvenile justice. Read More