Muhammad Waqas Abid
2010 Asia JusticeMakers Fellow, Pakistan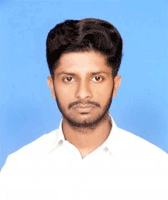 About Muhammad
Muhammad is passionate about improving the welfare and development of marginalized people in his community, especially women and children. Muhammad has been working to improve his small community in Pakistan since he was a child, and he has been expanding his scope and ambition ever since.
Muhammad graduated from the University of the Punjab with a degree in Sociology and Social Sciences in 2001.  Muhammad has attended numerous professional trainings related to NGO management and social reform.  He is currently working towards a law degree at Bahaudin Zakariya University.
Muhammad has been working as a Human Rights Activist since he was a student. Upon graduating, he started working professionally with different NGOs, collaborating with local lawyers and members of the media to address human rights violations.  Has has implemented various projects, including initiatives dealing with adult literacy for women, health and hygiene in rural areas, access to justice for women, and missing persons.  For the last nine years he has worked in the NGO sector, gaining excellent experience, a very strong footing in the local community, and good relations with government departments.  Muhammad has established the Good Thinkers Organization, an NGO that unites human rights activists in Kasur, Pakistan.
Locating the Problem
In Kasur, a remote Punjab region in Pakistan, around 15,000 people, including women and children, work as bound laborers at about 150 brick kiln units.  The owners and landlords are financially and politically powerful, exerting great influence over the local police and administration. Workers are exploited and sometimes tortured, and women face sexual abuse.  Due to systemic corruption and a lack of legal knowledge, the workers have no recourse. Muhammad Waqas Abid has identified three key problems vis- à -vis legal rights implementation in Kasur: the lack of public awareness of legal rights among citizens and public officials, police misconduct and physical abuse during arrest, police interrogation, and/or arbitrary detention, and institutional corruption.
Innovation
Muhammad's project aims to confront each of these problems, first by educating and assisting over 1,500 workers, by conducting 10 seminars within five months.  He will also establish a Legal Support Center comprised of volunteer lawyers, local NGOs, and journalists to provide legal support to victims and raise awareness of the problems they face.  Noting the media's significant influence on the government, and the potential for negative publicity, media representatives will be trained to give the most effective coverage of legal violations and actions taken by the Legal Support Center.  They will share the achievements of the Legal Support Center with media correspondents and newspapers.  In this manner, elected officials and government departments, including the police, who discriminate and violate laws will understand that they are always under observation and that the media will address any illegal behavior.