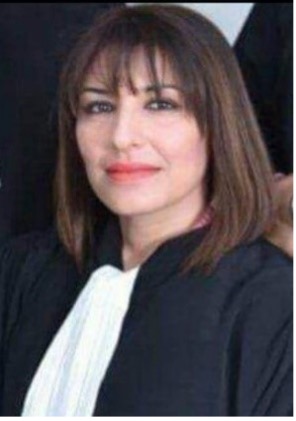 Current position
Hend El Feki is a lawyer, specialized in business law, labor law, commercial law, civil law and criminal proceedings. She has good knowledge of commercial law in the courts.
Professional experience
Hend's main areas of expertise are the organization of conferences, training, external relations, especially with the civil society and international organizations. Between 2014 and 2021, Hend participated in several conferences and seminars on transitional justice. She is a member of the executive board of the United Association of Young Lawyers, responsible for the training and conferences commission.
Project
In order to set up her project, Hend will work with the Tunisian Association of Young Lawyers and the Bar Association, to recruit female lawyers. She will also contact associations that aim to provide legal aid, but cannot afford lawyers, governmental organizations, and ministries, such as the Ministry of Women, Justice and the Ministry of Family.
The aim is to develop a case referral network for pro bono legal representation. This network will be presented to the judiciary with the objective of signing a convention with the judiciary, which would ensure that the network will be informed as soon as a woman needs legal help.