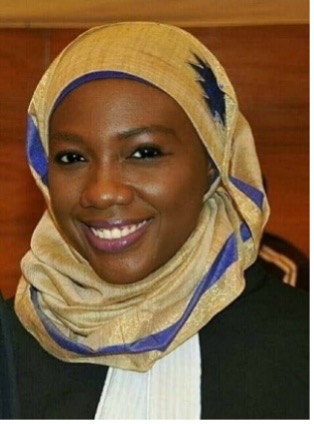 Current role
Ramatoulaye Ba is the Founder of her own law firm RB LEGALIS.
Professional experience
Ramatoulaye worked at the law firm M. Tounkara and Associates as an in-house lawyer in Dakar, Senegal. She also worked for vaious law firms and was an Associate Lawyer at SCPA Demba Ciré Bathily & Associés.
Project :
Based in Dakar, Senegal, Ramatoulaye's project will focus on women who are facing justice inequalities and are not able to assert their rights. She will cooperate with key institutions, such as the police stations, the investigating judges and the managers of the women's prison to ensure women have improved communication with lawyers when they have been arrested and detained.
Specifically, Ramatoulaye will make available to the investigating judges the list of female lawyers involved in the project. This list will also be given to the head of the Cave and will be deposited at the level of the office of Legal Assistance.