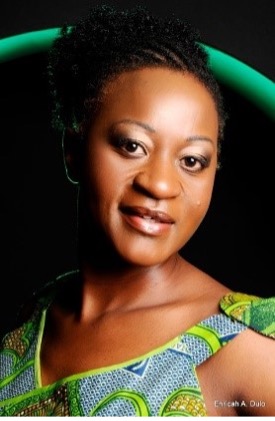 Current role
Enricah Dulo is currently working at her own law firm E. Dulo & Associates Advocates in Nairobi. She is a founding secretary of the Lady Law Firm Practitioners Society of Kenya and has been a pro bono advocate at the Nairobi Children Court for five years.

Professional background
Enricah has been working at The Children Foundation as a Program Manager and then at the Canadian Bar Association, as the coordinator of their Access to Justice Project in Kenya, where over 30 advocates were trained on pro bono child justice. In 2020, Enricah conducted three projects online, reaching 100 advocates.
Project
Enricah's project will focus on the women who have been arrested by the Nairobi City County officers. The project aims including fighting against the lack of legal representation for women, which has resulted in them pleading guilty to avoid paying an expensive fine or serving a long sentence. The result is that they end up with a permanent criminal record.
Enricah will inform key people of the project including, the Office of the Director of Public Prosecution, women's rights network, Police stations gender desks, all of whom she will cooperated with closely. The Prosecutor attached to the City Court will be in contact with Enricah whenever a woman or girl is arrested and before they are charged.