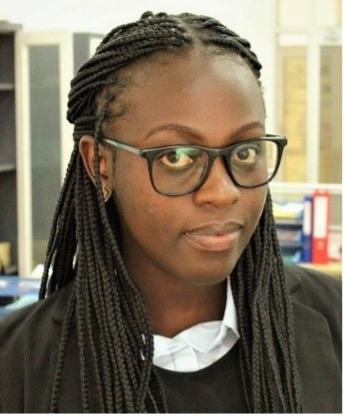 Current role
Mwinji Nambela Siwale is a young lawyer with three years of work experience providing legal services to juveniles who are in conflict with the law. She is currently working for the Undikumbukire project Zambia as a Staff Attorney.
Professional experience
Mwinji was a legal learner practitioner for the Undikumbukire project in Zambia. She worked on cases that have ranged from petty crime offences to offences that carry mandatory and capital punishments.
Mwinji overcame delayed trials challenges by seeking other alternatives to lessen the injustice felt by the juveniles such as applying for bail applications as the trials are in progress. For non bailable offences, follow ups are undertaken with court marshals to ensure that the cases are cause listed thereby avoiding the accused from spending too much time in detention.
Project
As part of her project, which will be based in Lusaka, Mwinji will 1) work with police officers to create a referral system to identify when women or girls in the community are in need of legal representation, 2) undertake legal clinics in prisons, and 3) visit identified police stations.
The project also aims to reach out to prisons and make contact with prohibited immigrants who are women and girls and have been charged with the offence of smuggling another person or consenting to being smuggled. They are particularly vulnerable because they lack knowledge of the Zambian justice system and furthermore there is a language barrier. These vulnerable women and girls are often kept in Zambian prisons for a long time while awaiting their trials. Aside from focusing on cases that are at commencement stage, taking up appeal cases for those with long sentences will be Mwunji's other project priority. The aim is to reduce their time served or achieve an acquittal. Specifically, she will be targeting cases with death sentences to reduced them to life sentences or acquittals.