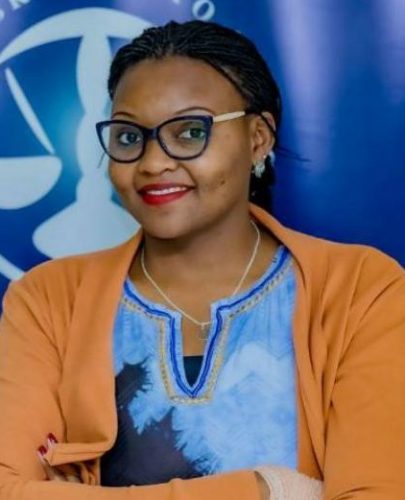 Current role
Joelle Kabagambe is not only a Fellow at Rwanda Bridges to Justice (RBJ) but also serves as a Mentor for the African Access to Justice Women's Network. In addition, she has worked with RBJ since 2016, and joined as a permanent Defender Resource Center Lawyer in 2018. Presently, she manages a taskforce of 125 lawyers as well as a women lawyers' network, focusing on criminal cases.
Professional experience
Joelle has defended numerous cases involving criminal, civil, commercial, and administrative matters. She serves on the administrative Board of the French International Bar Association and is a member of the Federation des Associations et Union des Jeunes Avocats as well as the East Africa Law Society.
Project
Many accused and detained women have no financial independence or resources and come into conflict with the law when simply attempting to care for their children. Many are single mothers or have been abandoned by their husbands. Particularly while detained, they cannot afford a lawyer.
This project will provide these women with free legal representation. As for the lawyers in Rwanda, the membership of the national bar association includes only 300 women. This project is intended to provide a supportive network not only for the existing lawyers, but also for future women legal defenders.