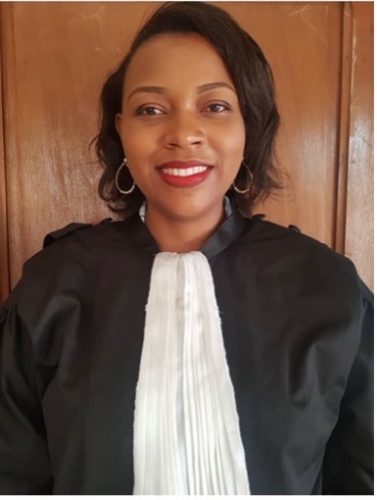 Current role
Nadine Amuli Feza, a Congolese lawyer, is currently a Program Officer at DR Congo Bridges to Justice, where she has a leadership role in providing free legal assistance to vulnerable and detained women.

Professional experience
Nadine was awarded a certificate entitled, "Young Hope of the DRC," for her efforts to promote issues affecting under privileged Congolese women. She worked as a field officer for the United Nations Development Programme as part of a judicial monitoring project, in partnership with the Faculty of Law of the Catholic University of Bukavu.

Nadine has gained extensive experience in organizing round tables and awareness campaigns on the fundamental rights of vulnerable people, monitoring detention centers, and conducting project management activities.
Project
Nadine's project will focus on training women lawyers on legal representation of indigenous women and girls. The main challenges in DRC include the distance between jurisdictions and the locations of the crimes and the lack of lawyers who take pro bono cases.